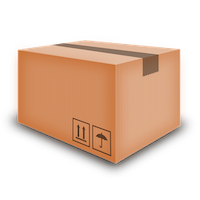 Cheap Parcel Delivery Service - Compare for Free
Use the map below to select the country for your International Parcel Package delivery Quote:
Cheap Parcel Delivery service can be easily found using our quote comparison service. Our network of parcel or package delivery companies have great experience in delivering and matching or exceeding customer expectations.
When looking for a delivery company, you should pay attention to the track record of the business: Have they been in biz long enough? Have they got a good number of reference companies who can attest to the quality of the courier service? These are just some of the questions you should ask when looking for a service. Cheap is important! Don't let anyone else tell you differently. But also take into consideration what you are getting for your money. A list of your items to be cheaply shipped should be inventorized as a first step. Make sure how long you can allow for the courier service to take place as this will be an important factor in your price calculation. Then post your request for quotation and fill out as much information as required. It is important to let the courier company know as much as possible so that you can get a full and comprehensive quote and of course a cheap delivery service. Some people try to make their shipment as small as possible in order to make the quote cheaper. This is wrong as the true size or weight of the package will be taken at pickup and you don't want to pay extra at that time!
So when it comes to finding that cheap delivery service, provide all details in advance, get your quotes and make an informed decision.