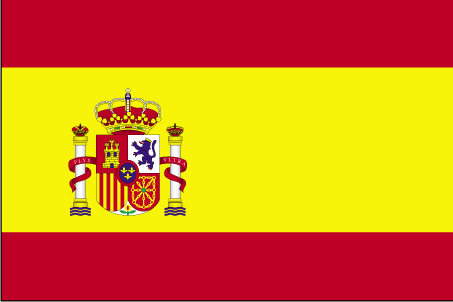 International Parcel Package delivery Spain
Parcel delivery to Spain
As part of the EU imports to Spain are able to be declared electronically. Usually customs has already started to go over the manifest before the parcels arrive. In this way they are able to determine the contents of each shipment, and decide which parcels may need a closer inspection. As the packages are unloaded they are scanned at key points throughout transition. Cleared parcels are transferred for immediate delivery. Spanish customs has the right to pull any parcel out of circulation if it requires additional examination.
Customs for parcel shipping to Spain
Parcels are divided into two categories, items valued at under 22-45 Euros and are therefore duty free, and everything else. Duties and tariffs are based on the point of origin with items originating from the EU costing less to import. Tobacco, alcohol, drugs, weapons, and strategic materials are not eligible for tax exempt status. The rate of the tax and duty depends on the type of commodity being shipped. Most manufactured good are charged a rate of 21%. There is a reduced rate of 4-7% for foodstuffs, medicine, agricultural and medical equipment, books and newspapers, construction materials, hotels, restaurants, and mopeds.
Security concerns when shipping parcels to Spain
The following items are prohibited from entering Spain: produce from Egypt, Atlantic red tuna from Central America, products containing biocide dimethylfumarate, thermometers containing mercury, L-trytophane in any form, illicit narcotics, concealed blades, rubber erasers resembling food, and toys containing copper sulfate. Restricted items include dead animals in any form, dangerous goods, hazardous waste, pornographic and obsene material, games of chance, plants and animals, perishable foodstuffs, and human corpses or body parts.
Parcel documents delivering to Spain
All goods shipped to Spain must include a proper declaration that states the purpose of the shipment, the estimated value, and lists the contents inside. Commercial shipments are required to include an invoice, a bill of lading, and three copies of the certificate of origin. Specific invoices are required for textiles, marked samples that are not for resale, and software do apply. Additional certification may be required for parcels containing dangerous goods, animal or plant products, textiles, pharmeceuticals, and antiques.
International Parcel Package delivery to: Adra, Aguilas, Alcudia, Algeciras, Alicante, Alicante, Almeria, Almeria International, Aviles, Barcelona, Barcelona International, Bilbao, Bilbao International, Burriana, Cadiz, Cartagena, Castellon De La Plana, Ceuta, Corcubion, Denia, El Ferrol, Fuerteventura, Gandia, Garrucha, Gijon, Huelva, Ibiza, Ibiza/San Jose, Javea, Jerez, La Coruna, La Coruna, La Palma, Lanzarote, Las Palmas, Las Palmas - Gran Canaria International, Madrid, Madrid Barajas International, Mahon, Majorca, Malaga, Malaga International, Melilla, Melilla, Menorca - Mahon International, Montornes del Valles, Motril, Murcia - San Javier International, Muros, Oviedo, Palamos, Palma, Palma de Mallorca, Pamplona, Pamplona/Noain, Parets del Valles, Pasajes, Reus International, Ribadeo, Rosas, Rota, Sabadell, Sagunto, San Carlos De La Rapita, San Ciprian, San Esteban De Pravia, San Feliu De Guixols, San Sebastian, San Sebastian, Santa Cruz de La Palma, Santa Cruz de Tenerife, Santander, Santiago de Compostella, Sevilla, Seville, Tarragona, Tenerife, Tenerife-Norte, Tenerife-Sur, Toledo, Torrevieja, Valencia, Valencia International, Vigo, Vigo International, Villagarcia, Vitoria International, Vivero, Zaragoza, Zaragoza International