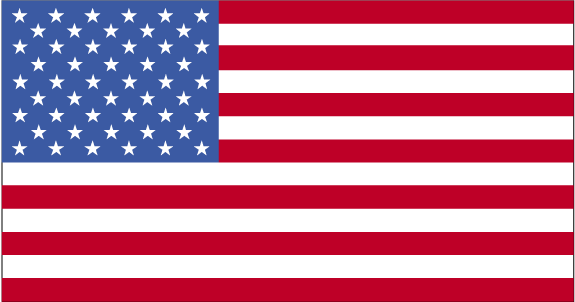 International Parcel Package delivery United States
Customs for parcel shipping to United States
Customs is handled by US Customs and Border Patrol (CBP) in conjunction with the United States Postal Service (USPS). All mail that is delivered from outside the US is subject to a customs examination. This excludes mail with diplomatic immunity. If a package contains items that are subject to a duty, or prohibited items, then it is dispatched to the appropriate customs location. Once the duty has been paid the mail will be forwarded to the recipient.
Security concerns when shipping parcels to United States
Securing the US borders from anything that might be a threat is the CBP's top priority. Border Patrol represents the government's largest security force, including air and marine agents. CBP agents enforce all applicable laws regarding the importation of goods as well as immigration. Prohibited items may include smuggled goods, agricultural pests, and narcotics. If a parcel is believed to carry prohibited items it can be opened and examined by customs agents.
Parcel documents delivering to United States
CPB does not require a license to import goods however other agencies may require one depending on the commodities that are being shipped. Mail requiring a duty should bear the "Original" and "Addressee Receipt" copies of CBP Form 3419ALT. It will be attached to the parcel in an official envelope attached with an orange adhesive. Once the duty is paid and the delivery has been made, the deliverer will collect the recipient's signature.
Parcel delivery limitations to United States
There are 40 government agencies with laws concerning what may and may not enter the US, and these laws all must be enforced by the US. Anything deemed a threat to public health or safety is not permitted to be shipped to the US. These items include but are not limited to, dangerous toys, vehicles which do not pass safety standards, bush meat, or illegal substances such as absinthe and Rohyphnol. For a complete listing of restrictions contact the CBP.
International Parcel Package delivery to: Abilene - Kansas, Abilene - Texas, Addison - Illinois, Akron Canton Regional - Ohio, Albany - New York, Albany - New York, Albuquerque - New Mexico, Albuquerque International Sunport - New Mexico, Alice - Texas, Allentown - Lehigh Valley Intl. - Pennsylvania, Amarillo - Texas, Anacortes - Washington, Anchorage - Alaska, Anchorage International - Alaska, Andrews - Texas, Angleton - Texas, Apalachicola - Florida, Arlington - Virginia, Artesia - New Mexico, Arvada - Wyoming, Ashland - West Virginia, Ashtabula - Ohio, Aspen - Colorado, Astoria - Oregon, Atlanta - Georgia, Atlanta Hartsfield International - Georgia, Atlantic City International - New Jersey, Atreco - Texas, Augusta - Bushfield - Georgia, Augusta - Georgia, Aurora Municipal - Nebraska, Austin - Texas, Austin Bergstrom International - Texas, Bakersfield - California, Baltimore - Maryland, Baltimore Washington International - Maryland, Bangor - Maine, Bangor International - Maine, Bar Harbor - Maine, Bartlesville - Oklahoma, Bath - Maine, Baton Rouge - Louisana, Baytown - Texas, Beaumont - Texas, Beckley - West Virginia, Belle Chasse - Louisana, Belleville - Mid America - Illinois, Bellingham - Washington, Bend - Oregon, Benicia - California, Berwick - Pennsylvania, Billings - Montana, Birmingham - Alabama, Bismarck Municipal - North Dakota, Bismark - North Dakota, Bloomington - Central Illinois Regional - Illinois, Blountville - Tri-Cities Reg. Airport - Tennessee, Boca Raton - Florida, Boise - Idaho, Boise City - Idaho, Bossier City - Louisana, Boston - Massachusetts, Boston Logan International - Massachusetts, Bridgeport - Connecticut, Broussard - Louisana, Brownsville - Texas, Brunswick - Georgia, Bryan - Texas, Bucksport - Maine, Buffalo - New York, Buffalo Niagara International - New York, Burbank - California, Butte - Montana, Cambridge - Maryland, Camden - New Jersey, Cape Hatteras - North Carolina, Casper - Wyoming, Catalina Island - California, Cedar Rapids - Eastern Iowa - Iowa, Cedar Rapids - Iowa, Channelview - Texas, Charleston - South Carolina, Charleston - Yeager - West Virginia, Charlotte/Douglas - Arizona, Charlottesville/Albemarle - Virginia, Chattanooga Metropolitan - Tennessee, Chesapeake - Virginia, Chester - Virginia, Cheyenne - Wyoming, Chicago - Illinois, Chicago Midway - Illinois, Chickasha - Oklahoma, Cincinnati - Ohio, Cincinnati/Northern Kentucky Intl. - Kentucky, Citronelle - Alabama, Clearwater - Florida, Cleveland - Ohio, Cody - Wyoming, College Station - Maryland, Colorado City - Colorado, Colorado Springs - Colorado, Colorado Springs - Colorado, Columbia Metropolitan - South Carolina, Columbus - Ohio, Columbus International - Ohio, Concord - California, Concord - New Hampshire, Conneaut - Ohio, Coos Bay - Oregon, Coral Springs - Florida, Cordova - Alaska, Corpus Christi - Texas, Corpus Christi International - Texas, Corte Madera - California, Crested Butte - Colorado, Cumberland - Maryland, Dallas - Texas, Dallas Fort Worth International - Texas, Dauphin - Pennsylvania, Dayton - Ohio, Daytona Beach International - Florida, Death Valley - California, Decatur - Illinois, Denver - Centennial - Colorado, Denver - Colorado, Denver International - Colorado, Des Moines - Iowa, Des Moines International - Iowa, Destrehan - Louisana, Detroit - Michigan, Detroit City - Michigan, Detroit Metropolitan International - Michigan, Dodge City - Kansas, Dothan Regional - Alabama, Dubois - Jefferson County - Pennsylvania, Duluth - Minnesota, Duncan - Oklahoma, Dutch Harbor - Alaska, Eastport - Maine, Edinburg - Texas, El Paso International - Texas, El Reno - Oklahoma, El Segundo - California, El Toro - California, Elk City - Kansas, Elmira/Corning Regional - New York, Englewood - Colorado, Erie - Pennsylvania, Eugene - Oregon, Eureka - California, Evanston - Wyoming, Evanston Wyoming - Wyoming, Everett - Washington, Fairbanks - Alaska, Fargo - Hector - North Dakota, Farmington - New Mexico, Fayetteville - Drake Field Mun. - Arkansas, Fernandina Beach - Florida, Ferndale - Washington, Flagstaff - Arizona, Flint - Bishop International - Michigan, Fort Dodge Regional - Iowa, Fort Lauderdale - Florida, Fort Lauderdale International - Florida, Fort Morgan - Colorado, Fort Myers - Southwest Florida Intl. - Florida, Fort Smith - Arkansas, Fort Smith Regional - Arkansas, Fort Worth - Texas, Fort Worth Alliance - Texas, Freeport - Illinois, Fresno - California, Fresno Yosemite International - California, Gallup - New Mexico, Galveston - Texas, Garden Grove - California, Georgetown - South Carolina, Glenville - West Virginia, Gloucester - Massachusetts, Graham - Texas, Gramercy - Louisana, Grand Forks - North Dakota, Grand Forks International - North Dakota, Grand Haven - Michigan, Grand Junction - Walker Field - Colorado, Grand Rapids - Kent County Intl. - Michigan, Grand Rapids - Michigan, Gray - Georgia, Great Falls - Montana, Greater Kankakee - Illinois, Greater Rockford - Illinois, Greeley - Colorado, Green Bay - Wisconsin, Greensboro - Piedmont Triad Intl. - North Carolina, Greenville - Spartanburg - South Carolina, Greenwood - South Carolina, Gulfport - Biloxi Regional - Mississippi, Gulfport - Mississippi, Haines - Alaska, Hammond - Indiana, Harlingen - Rio Grande Valley Intl. - Texas, Harrisburg - Pennsylvania, Harrisburg International - Pennsylvania, Hartford - Connecticut, Hauppauge - New York, Henderson - Nevada, Hilo - Hawaii, Hilo International - Hawaii, Hobbs - New Mexico, Homer - Alaska, Honolulu - Hawaii, Honolulu International - Oahu - Hawaii, Houma - Louisana, Houston - Texas, Houston Ellington Field - Texas, Houston George Bush Intercontinental - Texas, Houston William P. Hobby - Texas, Huntsville - Alabama, Huron - South Dakota, Idaho Falls - Idaho, Indianapolis - Indiana, Indianapolis International - Indiana, Iowa City - Iowa, Islip - Macarthur - New York, Jackson - Michigan, Jackson - Wyoming, Jackson International - Mississippi, Jacksonville - Florida, Jacksonville International - Florida, Jay - Georgia, Johnstown - Cambria County - Pennsylvania, Juneau - Alaska, Kahului - Maui - Hawaii, Kalama - Washington, Kalamazoo - Battle Creek International - Michigan, Kalkaska - Michigan, Kansas City - Missouri, Kansas City International - Missouri, Kaunakakai - Molokai - Hawaii, Kellyville - North Carolina, Kenai - Hawaii, Kenosha - Wisconsin, Ketchikan - Alaska, Key West - Florida, Kingsville - Texas, Klamath Falls International - Oregon, Knoxville - Iowa, Knoxville - Tennessee, Kona International - Hawaii, La Marque - Texas, LaBelle Municipal - Florida, Lafayette - Louisana, Lake Charles - Louisana, Lake Tahoe - Nevada, Lanai - Lanai - Hawaii, Lancaster - Pennsylvania, Laredo - Texas, Larose - Louisana, Las Cruces International - New Mexico, Las Vegas - Nevada, Las Vegas McCarran International - Nevada, Laughlin/Bullhead City International - Nevada, Laurel - Mississippi, Lawrence - Massachusetts, Leming - Texas, Levelland - Texas, Lewinston-Nez Perce County Regional - Idaho, Lexington - Kentucky, Lexington Blue Grass - Kentucky, Liberal - Kansas, Lihue - Kauai - Hawaii, Little Rock - Arkansas, Little Rock National - Arkansas, Long Beach - California, Long Beach - California, Longview - Washington, Los Angeles - California, Los Angeles - LAX International - California, Los Gatos - California, Louisville - Kentucky, Louisville International - Kentucky, Lubbock International - Texas, Macon - Georgia, Madison - Dane County Regional - Wisconsin, Manchester - New Hampshire, Manitowoc - Wisconsin, Mansfield Lahm - Ohio, Marietta - Ohio, Marion - Indiana, Marshall - Missouri, Marthas Vineyard - Massachusetts, Maurice - South Dakota, McAllen - Miller International - Texas, Melbourne International - Florida, Memphis - Tennessee, Memphis International - Tennessee, Mercer - Pennsylvania, Mesa - Williams Gateway - Arizona, Metlakatla - Alaska, Miami - Florida, Miami International - Florida, Midland - Texas, Milwaukee - Wisconsin, Milwaukee - Wisconsin, Minneapolis - Minnesota, Minneapolis-St. Paul International - Minnesota, Mission - Texas, Missoula International - Montana, Mobile - Alabama, Mobile Regional - Alabama, Moline - Quad City International - Illinois, Monahans - Texas, Monterey - California, Monterey Peninsula - California, Montgomery - Alabama, Montrose Regional - Colorado, Moorestown - New Jersey, Morristown Municipal - New Jersey, Mount Carmel - Pennsylvania, Mount Pleasant - South Carolina, Muscle Shoals - Alabama, Muskegon County - Michigan, Muskogee - Oklahoma, Myrtle Grove - Louisana, Naples Municipal - Florida, Nashville - Tennessee, Nashville International - Tennessee, Natchez - Mississippi, Nawiliwili - Hawaii, Neponset - California, New Bedford - Massachusetts, New Haven - Connecticut, New Haven - Tweed New Haven - Connecticut, New Iberia - Louisana, New Orleans - Louisana, New Orleans International - Louisana, New York - New York, New York JFK - New York, New York La Guardia, Newark International - New Jersey, Newport - Rhode Island, Newport News-Williamsburg International - Virginia, Niagara Falls International - New York, Nome - Alaska, Norcross - Maine, Norfolk - Virginia, Norfolk International - Virginia, Northport - Washington, Norwich - Connecticut, Oak Grove - Louisana, Oakland - California, Oakland International - California, Ocean City - Maryland, Oconee - Arkansas, Odessa - Texas, Ogdensburg - New Jersey, Oklahoma City - Oklahoma, Oklahoma City Will Rogers - Oklahoma, Olympia - Washington, Omaha - Nebraska, Ontario International - California, Opelousas - Louisana, Orange - New Jersey, Orlando - Florida, Orlando International - Florida, Oswego - New York, Owasso - Oklahoma, Owenton - Virginia, Owings Mills - Maryland, Pagosa Springs - Archuleta County - Colorado, Palm Beach - Florida, Palm Beach International - Florida, Palmdale - California, Pampa - Texas, Panama City - Bay County International - Florida, Panama City - Florida, Pascagoula - Mississippi, Pearland - California, Pensacola - Florida, Pensacola Regional - Florida, Peoria Regional - Illinois, Perryton - Texas, Philadelphia - Pennsylvania, Philadelphia International - Pennsylvania, Phoenix - Arizona, Phoenix Sky Harbor - Arizona, Pittsburgh - Pennsylvania, Point Comfort - South Carolina, Port Angeles - Washington, Port Everglades - Florida, Port Huron - Michigan, Port Lavaca - Texas, Port Neches - Texas, Port Royal - South Carolina, Port San Luis - California, Port St Joe - Florida, Port Sulphur - Florida, Port Townsend - Washington, Portland - Oregon, Portland International - Oregon, Portsmouth - Pease Intl. Tradeport - New Hampshire, Portsmouth - Virginia, Prescott Municipal - Arizona, Presque Isle - Northern Maine Reg. - Maine, Prestonsburg - Kentucky, Princeton - New Jersey, Providence - Rhode Island, Providence - T.F. Green - Rhode Island, Prudhoe Bay - Alaska, Quincy - Illinois, Raleigh-Durham International - North Carolina, Rapid City - South Dakota, Rapid City Regional - South Dakota, Raven - Virginia, Reading Regional - Pennsylvania, Redwood City - California, Reno - Nevada, Reno/Tahoe International - Nevada, Richmond - Virginia, Richmond International - Virginia, Rickenbacker International - Ohio, Ridgefield - Oregon, Rifle - Garfield County Regional - Colorado, Roanoke Regional - Virginia, Rochester - Minnesota, Rochester - New York, Rochester International - New York, Rock Springs - Sweetwater County - Wyoming, Rock Springs - Wyoming, Rockland - Massachusetts, Rockport - Arkansas County - Texas, Rosharon - Texas, Roswell - New Mexico, Sabine - West Virginia, Sacramento - California, Sacramento Executive - California, Sacramento International - California, Sacramento Mather - California, Saginaw/Bay City/Midland - MBS Intl. - Michigan, Salem - Oregon, Salt Lake City - Utah, Salt Lake City International - Utah, San Angelo - Texas, San Antonio - Texas, San Antonio International - Texas, San Diego - California, San Diego - Lindbergh Field - California, San Francisco - California, San Francisco International - California, San Jose - California, San Jose International - California, Santa Ana - John Wayne International - California, Santa Barbara - California, Santa Barbara Municipal - California, Santa Fe - New Mexico, Santa Monica Municipal - California, Santa Rosa - California, Sarasota Bradenton International - Florida, Savannah - Georgia, Savannah International - Georgia, Sawyer International - Michigan, Scottsbluff - Nebraska, Scottsdale - Arizona, Searsport - Maine, Seattle - Washington, Seattle-Tacoma International - Washington, Sedalia - Missouri, Seneca - South Carolina, Seward - Alaska, Sheridan - Wyoming, Shreveport - Louisana, Shreveport - Louisana, Simi Valley - California, Sioux City - Iowa, Sioux Falls - South Dakota, Sioux Falls Regional - South Dakota, Skagway - Alaska, Snyder - Texas, Sonora - Texas, South Bend - Indiana, Spirit of St. Louis - Missouri, Spokane International - Washington, Springdale - Northwest Arkansas Reg. - Arkansas, Springfield - Massachusetts, Springfield - Missouri, Springfield Capital - Illinois, Springfield-Branson Regional - Missouri, St Cloud - Minnesota, St Louis - Missouri, St Paul - Minnesota, St Petersburg - Florida, St. Louis - Lambert International - Missouri, St. Petersburg-Clearwater International - Florida, Stockton - California, Sugarland - Maryland, Sun Valley - Idaho, Syracuse - Hancock - New York, Tacoma - Washington, Tallahassee Regional - Florida, Tampa - Florida, Tampa international - Florida, Telluride Regional - Colorado, Tempe - Arizona, Terre Haute - Hulman Field International - Indiana, Teterboro - New Jersey, Texarkana Regional - Arkansas, Texas City - Texas, The Woodlands - Texas, Titusville - Cocoa Authority - Florida, Toledo - Ohio, Toledo Express - Ohio, Topeka - Kansas, Traverse City - Cherry Capital - Michigan, Tucson International - Arizona, Tulsa - Oklahoma, Tupelo - Mississippi, Tuscaloosa Municipal - Alabama, Tyler - Texas, Ulysses - Kansas, University Park - Pennsylvania, Valdez - Alaska, Valdosta Regional - Georgia, Valparaiso - Porter County Mun. - Indiana, Van Nuys Regional - California, Vancouver Washington - Washington, Vancouver Washington - Washington, Ventura - California, Vernal - Utah, Victoria - Texas, Victoria Regional - Texas, Virginia Beach - Virginia, Waco - Texas, Washington - Virginia, Washington Dulles - Virginia, Washington National - Virginia, Watsonville Municipal - California, Webster - Massachusetts, West Union - Iowa, Westchester County - New York, Westerville - Ohio, Westford - Massachusetts, Westmoreland Co. - Arnold Palmer - Pennsylvania, Wharton - Texas, Wheeling - West Virginia, White Plains - New York, Wichita - Kansas, Wichita - Mid-Continent - Kansas, Wilkes-Barre/Scranton Intl. - Pennsylvania, Williamsburg - New Mexico, Williamsburg - Virginia, Williston - North Dakota, Wilmington - Delaware, Wilmington - New Castle - Delaware, Wilmington - North Carolina, Windsor Locks - Bradley Intl. - Connecticut, Winter Park - Colorado, Woodward - Oklahoma, Worcester - Massachusetts, Worland - Wyoming, Yakutat - Alaska, Yampa Valley Regional - Colorado, York - Pennsylvania, Youngsville - Pennsylvania, Yukon - Oklahoma, Yuma - Arizona, Zanesville - Ohio