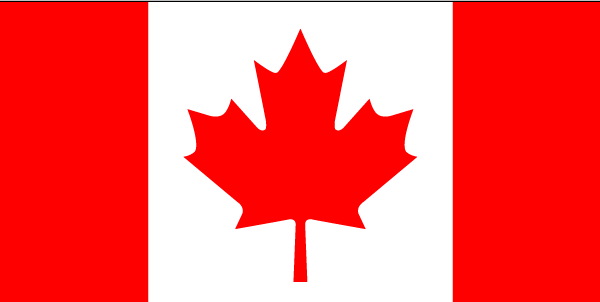 International Parcel Package delivery Canada
Parcel delivery to Canada
There is a massive amount of mail flowing into Canada at any given time. International parcels are delivered to the Canada Border Services Agency (CBSA) to be inspected by the Agency's Postal Program. If it is determined that the package matches the declaration of the imported goods then it is forwarded to the mail service. Otherwise the parcel may be sent for further inspection by the CBSA or another applicable government agency.
Customs for parcel shipping to Canada
The CBSA ensures the safety of Canada by managing the flow of goods and people in and out of Canada. Recepients of international parcels may have to pay a duty or tax on items that are mailed to them, as well as handling costs. If the contents of the package are worth more than $60 then a duty is due. Items such as tobacco, alcohol, books, and magazines do not qualify for this exemption, and niether do items mailed by a commercial organization or business.
Security concerns when shipping parcels to Canada
Before you import goods into Canada, make sure that they do not fall into the category of a prohibited or controlled. Prohibited goods are items such as offensive weapons, narcotics, hazardous materials, hate propaganda, and child pornography. Controlled goods may be personal firearms or products made from an engangered species. If prohibited or controlled goods are discovered they will be confiscated and the importer will face criminal charges.
Parcel documents delivering to Canada
The sender must complete a proper declaration when mailing a parcel to Canada. The declaration states the value, origin and a detailed description of the enclosed items. The declaration is important because it helps the CBSA to determine the contents inside. If a recipient owes a tax or duty on items being mailed to them it will be indicated by a form attached to the package when it it delivered. This form is known as Form E14, CBSA Postal Import Form.
International Parcel Package delivery to: Airdrie, Argentia, Arichat, Baddeck, Baie Comeau, Baie Verte, Bathurst, Bay Roberts, Beaver Harbour, Becancour, Bella Coola, Bonnyville, Botwood, Bridgewater, Brooks, Burgeo, Burnside, Calgary, Calgary International, Campbell River, Campbellton, Caraquet, Carleton, Carmanville, Catalina, Chandler, Charlottetown, Chemainus, Chicoutimi, Churchill, Clarenville, Clarkson, Collingwood, Comox, Corner Brook, Cornwall, Cowichan Bay, Crofton, Dalhousie, Dartmouth, Dauphin, Digby, Drayton Valley, Duncan Bay, Edmonton, Edmonton, Estevan, Fort St. John, Fort St. John, Frobisher Bay, Gander International, Gaspe, Georgetown, Goderich, Gold River, Goose Bay, Grande Prairie, Halifax, Halifax International, Hamilton, Harbour Breton, Harbour Grace, Havre St Pierre, High Level, Kingston, Kitimat, Ladysmith, Langley Regional, Leduc, Lethbridge, Liverpool, London, London Ontario, Louisbourg, Lunenburg, Matane, Medicine Hat, Michipicoten Harbour, Midland, Mississauga, Montreal, Montreal Dorva, Montreal Mirabel, Mount Pearl, Nanaimo, Nanaimo - Vancouver Island, Newcastle, Nisku, Norman Wells, Ocean Falls, Oshawa, Ottawa, Ottawa international, Owen Sound, Parrsboro, Parry Sound, Picton, Port Alberni, Port Alfred, Port Alice, Port aux Basques, Port Cartier, Port Colborne, Port Hardy, Port Hawkesbury, Port Mellon, Port Stanley, Powell River, Prescott, Prince George, Prince George, Prince Rupert, Provost, Quebec, Red Deer, Regina, Regina, Richmond Hill, Rimouski, Sainte-Foy, Sarnia, Saskatoon, Sault Ste Marie, Shelburne, Slave Lake, Sorel, Souris, St Andrews, St Anthony, Stephenville, Stettler, Stewart, Sudbury, Summerside, Swift Current, Sydney, Tahsis, Thorold, Thunder Bay, Toronto, Toronto Lester B. Pearson International, Trois Rivieres, Tuktoyaktuk, Valleyfield, Vancouver, Vancouver International, Victoria, Wainwright, Welland, Weyburn, Whitecourt, Windsor, Winnipeg, Winnipeg International, Yarmouth