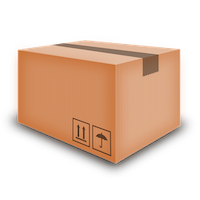 Couriers - Get Free Shipping Quotes
Use the map below to select the country for your International Parcel Package delivery Quote:
Couriers can be compared, rated and reviewed easily. Whether you are looking for an expedited shipping courier that can take your parcel locally or internatioanlly.
Selecting the right courier company is quite easy if you have the right tools at your disposal. You will need a shipping calculator, a map and our quote comparison service. There are many different services that one can seek: express, next business day, surface or air. The price is naturally different for each one.
Your international courier cannot be a local company that employs only bicycle couriers. As such, they will not have access to the international courier network that is required to safely and quickly ship your parcel. You need a partner that is able to use a multitude of methods in its network: trucks, railways, aircraft and sometimes even submarines.
The big courier companies are naturally FedEx, DHL, UPS and TNT. They usually provide a reliable yet expensive service. If price is important for you, try to use one of the local courier companies that can provide you with a chepear courier shipping alternative.