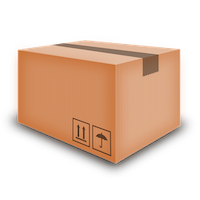 Parcels Packages .com - Obtain Free Parcel Shipping Quotes
Use the map below to select the country for your International Parcel Package delivery Quote:
We at Parcels Packages .com offer you the opportunity to choose between multiple quotes by well known and established express couriers and expeditors. Whether you are shipping parcel nationally or internationally, by air or by road, you now have the option to decide what service is right for you and your parcel shipment.
By using our request wizard you are assured of receiving the best delivery rates possible from the best names in the industry. Submitting a request is fast and simple, and enables you to compare between the rates and the level of quality that you desire.
To ensure the safety of your parcels, we have compiled a short list of things to be conscious of while packing:
Tips on Packing your Parcel
Remember the three C's: contain, cushion and close.
Select a corrugated box made to carry the weight of its contents. Rated boxes have a certificate stamped on the bottom that identifies the gross weight the box can carry.
Remove any labels or other shipment markings from used boxes to be used for your parcel.
Use enough bubble wrap, crushed newspaper (stuff it into plastic bags to keep the ink from rubbing off on your wrapping paper) or packing peanuts to ensure that the contents of the box won't move while being handled.
Put a layer of cushioning in the box, set the package inside and then put layers of cushioning around and between the boxes. Follow with a layer on top, overfilling slightly to allow for settling.
Protect fragile items by packing them toward the centre of the box.
Do not consider "Fragile" and "Handle with care" labels as a substitute for careful packaging. They are only appropriate for information purposes.
Repack your gifts properly. Many goods sold in attractive packaging may not be suitable for shipping.
Always use cardboard dividers when sending flat, fragile material (such as vinyl records).
Put an address label inside the box before closing in case the original is lost or damaged.
Use "arrow-up" label for non-solid materials.
Seal your parcel with pressure-sensitive plastic or nylon-reinforced tape. Make sure to reinforce the edges. Avoid masking and cellophane tape or string.
Do not over seal your package. Remember that all shipments can be opened by customs authorities for inspection.
Print the complete address on the box in large letters and place it so that it isn't on a seam or closure. Cover the address with clear tape to prevent ink from smearing if the parcel gets rained or snowed on.
Put a return address on the top left-hand corner of the box (on the same side as the recipient's address). Include your name, phone number and complete return address, including ZIP or postal code.