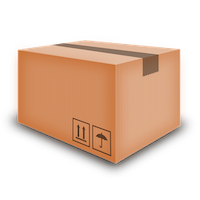 Parcels Packages .com - Get Package Shipping Rates - FREE
Use the map below to select the country for your International Parcel Package delivery Quote:
It does not matter if you are a business with a deadline to have documents shipped, or someone sending presents to a friend overseas. As a consumer you want choices! Parcels Packages .com gives you choices by matching your package shipping request to our member companies. Not only will you receive quotes, but you will receive them for FREE.
The companies supplying you with quotes are highly recognized organizations that have extensive courier and shipping experience nationally and/or internationally. They can advise you on all of your shipping requirements, supply you with packing materials, and will ensure that the contents of your shipment will arrive safely and on schedule.
To start receiving your quotes, fill out a package shipping request. If you can, try and be as accurate as possible so that the quotes given truly reflect the specifications of your shipment.
The same can be said when filling out all relevant papers and documents as they apply to your package; especially when shipping internationally. As a reminder, please refer to our overseas package shipping checklist before you ship:
Checklist for Package Shipping Internationally
Determine if you can ship your commodity: Many countries have restrictions regarding what commodities may be shipped into and from their country as well as what package shipping services may be used to ship those commodities. Find out any detailed information on these restrictions before posting any package.
Complete all necessary forms: The international Airway Bill (AWB) is the primary shipping document for most parcels and package. Other documents you may need vary by shipment, and may include the Commercial Invoice and Shipper's Export Declaration.
Provide information that is consistent, complete and legible: Customs officers will check your shipment paperwork and contents at both the domestic export centre and the international import centre. To avoid delays, correctly complete all necessary documents, keeping your answers specific, accurate and free off spelling errors. Keep information consistent across all documents. List each commodity separately and be accurate about their descriptions. When package shipping, try and provide a phone number or fax information for the sender and consignee of the package.
Provide an accurate declared value: At the import location, foreign customs officers will assess your duties and taxes. The declared value, along with the description of the goods, will be used to determine duties and taxes. Please not that the declared value cannot exceed the value of carriage.