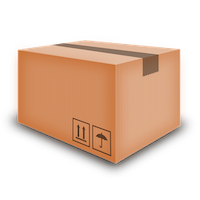 Parcel Service - Obtain Free Parcel Shipping Quotes
Use the map below to select the country for your International Parcel Package delivery Quote:
Parcel service quotes can be easily obtained by using our free comparison service. Just fill out the origin where you wish to have your parcel picked up and the destination where you wish to have the parcel service delivered to.
By using our quote comparison wizard you you know you will get the best parcel service rates possible from the best names in the industry. Submitting a shipping request is fast and free, and enables you to compare between the services and the prices that you desire.
To ensure the safety of your parcel, we have compiled a short list of things to be conscious of while packing:
Tips when looking for a Parcel Service:
All items must be clearly addressed to delivery point and be ready for collection
The sender's name ,ust also be shown so that any questions can be quickly referred to you for further processing.
Deliveries are made from the information on the package so make sure it is correct.
When using second hand packaging material, make sure that you have removed all the previous writings on the parcels.
The definition of a parcel is an item that weighs up to 25kg or 0.25 m3 or up to 1.8 meters long. If you require a larger shipment use our cargo shipping quote form.
You may attach your invoice to the parcel but ensure it is properly attached and will not fall off
Parcels in consigmnet must be clearly labled. I.e. have it numbered parcel x out of y.
Check out the general terms and conditions of the parcel service company. They vary widely among companies. Also check the terms for your actual parcel shipment service
Always use cardboard dividers when sending flat, fragile material (such as vinyl records).
Put an address label inside the box before closing in case the original is lost or damaged.
It is your responsibility to ensure the goods in transit. Use a proper insurance company or ask your shipper for their insurance.
Try to print the complete address on the box in large letters and place it so that it isn't on a seam. Cover the address with clear tape to prevent ink from smearing if the parcel gets rained or snowed on.
Don't forget that your parcel service company is there to help you! Ask all questions and make sure you get a clear answer!