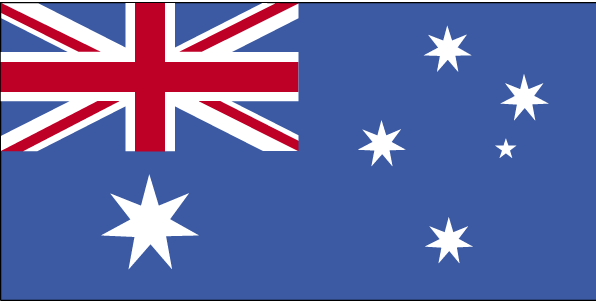 International Parcel Package delivery Australia
Parcel preparation when delivering to Australia
When preparing a parcel for delivery to Australia, be sure you are not sending anything of concern to customs, especially anything made of plant or animal matter. Have the item thoroughly cleaned so that it is free of all dirt and debris that may contain microscopic organisms. Pack the items in a box that has never been in contact with organic matter. Never use sawdust, straw, or wood chips as packing material. To avoid confusion, make sure any previous labeling on reused boxes has been removed or covered up. It is important the numbers on the boxes match the packing list.
Customs for parcel shipping to Australia
There will be quarantine clearance fees charged for the inspection of your shipment by Australian customs. They will charge you upfront for a ½ hour inspection. Additional charges will apply if your goods require sterilization treatment prior to being released. If your goods are not shipped to a quarantine approved depot then additional charges may apply. These fees include unpacking, costs, administration, transport, and port charges. There is often times a storage fee from the depot holding your goods.
Security concerns when shipping parcels to Australia
Quarantine concern is of vital importance to the isolated region of Australia. When preparing a parcel to be delivered there it is important to make sure the item is not made of a substance that originated from an animal or a plant. This includes anything made of timber and items that have come in contact with plant and animal matter, such as fruit boxes or flower pots. You will be required to present to proper documentary clearance at the Department of Agriculture, Forestry, & Fishing (DAFF) Office. Non approved items may be seized or require treatment.
Parcel delivery limitations to Australia
Australian customs will not permit anything that could be infested with micro-organisms to enter the country. This includes fruit and vegetables, opened food products, live plants and bulbs, restricted or unidentified seeds, live animals without a permit, herbal products, unprocessed goods of plant or animal origin, items soiled with organic residue, and anything that could be infested with pests. Items from the Black Market such as narcotics, weapons, hazardous chemicals, fur, counterfeit items, and more will result in your arrest by law enforcement.
International Parcel Package delivery to: Abbot Point, Adelaide, Albany, Alice Springs, Ardrossan, Ballina, Bankstown, Bell Bay, Bowen, Brisbane, Brisbane International, Broome, Broome International, Bunbury, Bundaberg, Burnie, Cairns, Canberra, Cape Cuvier, Carnarvon, Catherine Hill Bay, Coffs Harbour, Cooktown, Dampier, Darwin, Darwin International, Devonport, Devonport - Tasmania, Eden, Esperance, Exmouth, Fremantle, Geelong, Geelong - Avalon, Geraldton, Gladstone, Gove, Hobart, Hobart International - Tasmania, Ipswich, Kingscote, Kurnell, Kwinana, Launceston, Lucinda, Mackay, Maryborough, Melbourne, Melbourne - Moorabbin, Melbourne International, Mourilyan, Mt Waverley, Mulgrave, Newcastle, Newcastle, Perth, Perth International, Port Adelaide, Port Alma, Port Arthur, Port Augusta, Port Bonython, Port Hedland, Port Kembla, Port Latta, Port Lincoln, Port Pirie, Portland, Rapid Bay, Rockhampton, Roma, Sale, Stanley, Strahan, Sydney, Sydney International, Thevenard, Thursday Island, Townsville, Townsville International, Urangan, Useless Loop, Wallaroo, Weipa, Whyalla, Wyndham