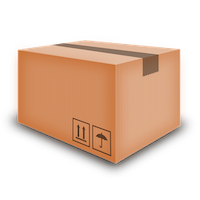 Parcels Packages.com - International Parcel Delivery made easy!
Use the map below to select the country for your International Parcel Package delivery Quote:
Deciding on which delivery company has the optimal shipping solution for your international parcel can seem like a daunting task. But we can simplify this process by putting you into direct contact with express delivery companies who will answer all of your questions and put the safety of your goods first.
Filling out a request form will garner you multiple FREE quotes from firms that specialize in all facets of international parcel delivery. From next day to next week shipping with door-to-door service, you will have all of your needs met by global professionals.
It is however important that you are made aware of what you can and what you can not ship overseas. To give you an idea of what may be deemed as inappropriate goods for an international parcel delivery please see the following list. This list is merely meant as a guideline so should you have any concerns or doubts about your shipment, ask your shipper directly.
Common Restricted and Prohibited International Parcel Items
The following international parcel items may be shipped to certain countries depending on where service is allowed:
Alcoholic beverages
Dangerous goods
Diagnostic specimens
Perishables
Plants
Seeds
Tobacco
The following items may be shipped by many international parcel delivery companies but may be restricted to specific quantities, size and/or value:
Airline Tickets
Ammunition
Antiques
Artwork
Dangerous Goods
Furs
Jewelry
Knives
Loose Gemstones
Loose Pearls
Magnets
Precious Metals
International parcel service for the above items is limited and is subject to certain restrictions.
The following articles are not accepted for transportation by most international couriers and expeditors for any country to any country:
Animal products, non-domesticated
Cash
Corpses
Firearms
Furs
Human Remains
Industrial Diamonds
Ivory
Letters of Credit Shipments
Live Animals
Pornographic Materials
Precious Stones
Postage Stamps
It is the shipper's responsibility to comply with current government regulations or laws applicable in each country. Shipments are subject to inspection and possible delay by customs officials or representatives of government agencies. Certain countries have additional prohibited articles.