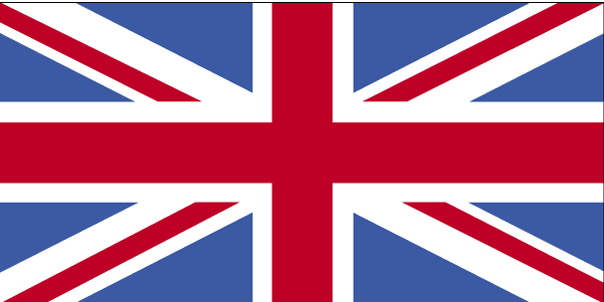 International Parcel Package delivery United Kingdom (UK)
Customs for parcel shipping to United Kingdom (UK)
The UK Border Agency is responsible for inspecting the billions of parcels that are shipped to the UK each year. To accomplish this they work with HM Revenue & Customs (HMRC) and the UK postal service, Royal Mail Group. Incoming parcels must be evaluated for total value, including any duties or taxes that are owed. Agents are also responsible for ensuring that none of the contents contravene the law using methods of intelligence.
Security concerns when shipping parcels to United Kingdom (UK)
The UK carries heavy penalties for smuggling. There are laws about what you can and cannot bring into the UK. It is important never to bring anything into the UK if you do not know what it is. Firearms, weapons, endangered animals or products made from them are completely restricted from entering the UK. There are also restrictions on items of animal or plant origin, as well as cigarettes, alcohol, and gift items depending on where they are coming from.
Parcel documents delivering to United Kingdom (UK)
By law any package entering the UK must have an official declaration of the contents inside affixed to it. Inspection officers determine what is in each parcel by reading the official declaration. Failure to accurately declare the goods contained within the parcel may result in severe punishment to both the sender and the recipient of the parcel. Be sure to make it clear if the item is a gift, because different restrictions will apply.
Parcel delivery limitations to United Kingdom (UK)
Goods are subject to taxes and duties if their value is over £15 for commercial goods, and over £40 for gifts. A gift is an item that was not paid for by the recipient and has no business or trade value. If you fail to pay the import charges on time, the UK Border Agency will only hold items for up to 20 days after which they are returned at the sender's expense. If your items are seized for some reason, then you will be notified in writing about how to proceed.
International Parcel Package delivery to: Aberdeen, Aberdeen, Aberfeldy, Aberporth, Aberystwyth, Abingdon, Andover, Anglesey, Appledore, Arbroath, Ardrossan, Armagh, Aviemore, Avonmouth, Aylesbury, Ayr, Ballycastle, Banbury, Bangor, Barnstaple, Barrow In Furness, Barry, Bath, Battle, Bedford, Belfast, Belfast International, Benson, Berwick Upon Tweed, Bideford, Biggin Hill, Birmingham, Birmingham, Blackburn, Blackpool, Blyth, Bodmin, Boscombe Down, Boston, Bottesford, Boulmer, Bournemouth, Bournemouth International, Bowling, Bracknell, Bradford, Braemar, Brecon, Bridlington, Bridport, Brightlingsea, Brighton, Bristol, Brixham, Brize Norton, Buckie, Bude, Builth Wells, Burghead, Burntisland, Burton on Trent, Cambourne, Cambridge, Campbeltown, Canterbury, Cardiff, Cardiff International, Carlisle, Charlestown, Chatham, Cheltenham, Church Lawford, Colchester, Coleraine, Corpach, Coventry, Cowes, Cranfield, Cromarty, Dartmouth, Derby, Doncaster, Douglas, Douglas - Isle of Man, Dover, Dumfries, Dundee, Dunfermline, Easington, East Midlands, Eastbourne, Edinburgh, Edinburgh International, Enniskillen, Exeter, Exmouth, Fakenham, Falmouth, Felixstowe, Finnart, Fishguard, Fleetwood, Folkestone, Fowey, Fraserburgh, Garston, Gatwick, Girvan, Glasgow, Glasgow - Prestwick International, Glasgow International, Gloucester, Gloucestershire, Goole, Gourock, Grangemouth, Granton, Great Malvern, Great Yarmouth, Greenock, Grimsby, Guernsey, Hartlepool, Harwich, Haslingden, Hastings, Hayes, Heathrow, Herstmonceux, Heysham, Hoddesdon, Holyhead, Hove, Huddersfield, Hull, Humberside International, Hunterston, Immingham, Invergordon, Inverness, Ipswich, Irvine, Isle Of Grain, Jersey, Kendal, Keswick, Killingholme, Kilmarnock, King's Lynn, Kingsnorth, Kinloss, Kirkcaldy, Kirkwall, Lancaster, Larne, Leeds, Leeds-Bradford International, Leeming, Leicester, Leith, Lerwick, Letchworth, Lincoln, Littlehampton, Liverpool, Liverpool International, Livingston, Llanddulas, Lochaline, London, London City, London Gatwick, London Heathrow, London Luton, London Stansted, Londonderry, Lossiemouth, Lowestoft, Lydd, Macduff, Maidstone, Maldon, Malin Head, Mallaig, Manchester, Manchester International, Manston, Margate, Middlesbrough, Milford Haven, Mistley, Montrose, Mostyn, Motherwell, Neath Abbey, New Holland, Newcastle, Newcastle International, Newhaven, Newport, Newquay, Northampton, Northolt, Norwich, Norwich International, Nottingham, Nottingham, Oban, Old Kilpatrick, Omagh, Oxford, Padstow, Paisley, Par, Pembroke, Penrith, Penryn, Penzance, Pershore, Perth, Peterborough, Peterhead, Plymouth, Poole, Port Glasgow, Port Stanley, Port Talbot, Porthmadog, Portland, Portree, Portsmouth, Preston, Ramsey, Ramsgate, Reading, Rhyl, Ronaldsway, Rosyth, Rothesay, Runcorn, Rye, Salisbury, Scalloway, Scarborough, Scrabster, Scunthorpe, Seaham, Sharpness, Shawbury, Sheerness, Sheffield, Sheffield City, Shoeburyness, Shoreham-by-Sea, Shoreham-by-Sea, Shotton, Shrewsbury, Silloth, Skegness, Skipton, Southampton, Southampton, St Andrews, St. Helier, Stafford, Stansted, Stoke, Stonehouse, Stornoway, Stranraer, Sunderland, Swansea, Swindon, Tarbert, Teesport, Teesside International, Teignmouth, The Isle of Wight, The Lizard, The Scilly Isles, Thirsk, Tilbury, Tiree, Torquay, Trawscoed, Truro, Tunbridge Wells, Tynemouth, Ullapool, Warrenpoint, Warrington, Watchet, Wattisham, Wells, Welshpool, Wemyss Bay, Weymouth, Whitby, Whitehaven, Whitstable, Wick, Wisbech, Wittering, Workington, Wrexham, Yeovilton, Yiewsley, York