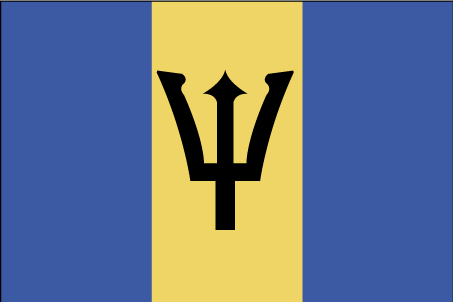 International Parcel Package delivery Barbados
Parcel delivery to Barbados
Barbados is one of the Lesser Antilles that lays off the coast of Venezuela in the Carribean Sea. The tiny island nation is one of the wealthiest in the region. The official languages are English and Bajan.The capital of Barbados is Bridgetown where 80,000 of the 280,000 residents live. They are a leading tourist destination and have a bustling manufacturing sectorthat produces pharmaceuticals, automobiles, alcoholic spirits, and more. Agriculture is also very important. Barbados is a leading producer of sugar cane.
Customs for parcel shipping to Barbados
Generally importers are afforded up to one liter of potable spirits or wine tax and duty free. All plant matter must be declared so that it can be inspected by a Plant Quarantine Officer. In order to stop the spread of harmful pests and diseases, fresh produce from certain countries is not permitted to enter the country. It is possible to request a photosanitary certificate and more information from the Plant Quarintine division of the Ministry of Agriculture.
Security concerns when shipping parcels to Barbados
It is prohibited to import the following items into Barbados: bearer documents, furs, plants and seeds, soil, produce from some countries, products made in Iran, timber products from Liberia, illicit narcotics,and pornography. It is prohibited to import hazardous materials and dangerous goods into Barbados. These items may include: acids, batteries, biological products, chemicals, corrosives, cosmetics, flammables, gases, ice, infectious substances, liquids, magnets, oxidizers, paints, perfume, poisons, radioactive material, or toiletries.
Parcel documents delivering to Barbados
An commercial invoice is required by Barbados law. There should be one original and two copies. The invoice should be on company letterhead with the supplier's name or logo. There should be a fully detailed description of each item along with an accurate price. The values should be totaled at the bottom. Followed by the shipper's signature on a declaration of validity. A standard declaration is recommended for those who wish to receive preferential treatment towards taxes and duties. This declaration must be stamped by customs of the export country.
International Parcel Package delivery to: Barbados, Bridgetown