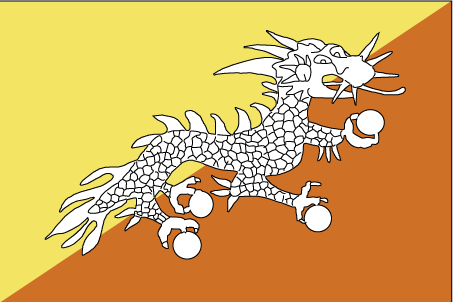 International Parcel Package delivery Bhutan
Parcel delivery to Bhutan
The Kingdom of Bhutan is fairly straight forward to ship parcels to, assuming you shop your shipment around for the best price and the best fit for your specific shipment. They are a land locked country so you will need to send your parcels there either via air mail or by a road freight truck. You can still ship them via ocean cargo freight liners, but they will be unloaded in a neighboring country's port, such as one in China or India, depending on its route. Any of these options works fine, but you should still be aware of your parcels route so that you can get a realistic expectation of the time it will take to get there.
Parcel preparation when delivering to Bhutan
Before you ship your parcel off to the Kingdom of Bhutan, you will want to check with your chosen shipping company for their size and weight recommendations, if they have them. They may even have shipping materials for you to use to make things easier. Regardless, you will want to check and see what documents you need to have with your parcel so that they can pass through the country's Customs process with minimal delays as it is much easier to get this paperwork in order before you send your goods as opposed to them being stuck in the Customs department over seas.
Parcel delivery destinations in Bhutan
You can ship to anywhere within the Kingdom of Bhutan technically, although many of the places will require your recipients to travel to a more centralized location to pick them up. This will vary based on where your trying to ship your parcels to and who you ship with in the first place. It is best to find out your shipping company's procedures so that you can notify your recipient what they will need to do to retrieve their packages if this happens to them before you ship to avoid any delays or surprises.