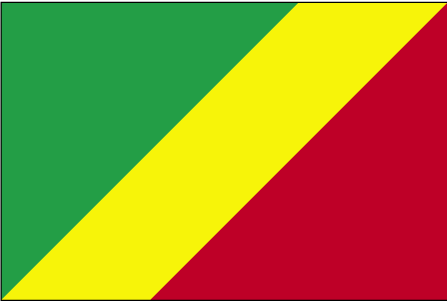 International Parcel Package delivery Central African Republic
Parcel delivery to Central African Republic
The Central African Republic is a landlocked country that rests squarely in the center of the African continent. Although it is rich in natural resources, the Central African Republic remains one of the poorest countries in Africa. In recent years civil workers have gone on strike due to the government's inability to pay their wages. The country has beeen a multi-party democratic republic since 2005. The population of 4.5 million people speak a variety of tribal languages, with French being the dominant common tongue. The economy is largely informal and based on private agriculture of food crops.
Customs for parcel shipping to Central African Republic
The Central African Republic is a member of the Equatorial Customs Union (Union Douanière Equatoriale— UDE), and the Central African Customs and Economic Union (Union Douanière et Economique de l'Afrique Centrale—UDEAC). Thus the Central African Republic does not have a customs administration of its own. However the UDEAC covers taxes and duties, including financial exemptions for member states. Much of the funds that are collected from duties are put back into the state, and a portion is deposited into a common fund of the UDEAC.
Security concerns when shipping parcels to Central African Republic
Most alcoholic beverages are prohibited. It is acceptable to ship up to 30 bottles of wine. Also prohibited are ilicit narcotics, weapons or explosives, pornography, prescription drugs, checks, and personal effects. French Border Police regulations state that passports can only be shipped company to company. It is not permitted to ship such documents between two individuals. Restricted commodities include personal computers, electronics, furniture, fine art, antiques, jewelry, motor vehicles, and tobacco.
Parcel documents delivering to Central African Republic
To import goods into the Central African Republic there should be a detailed inventory of the shipment written in French. Commercial invoices are required for all restricted items. Those who wish to import a car will nee the car's papers including proof of ownership, the original purchase invoice, and an F4 form, which is provided by Customs upon arrival. Firearms and weapons may be imported duty free if the owner has an F4 form, a certificate of registration, a valid passport, proof of ownership, and a certificate of temporary admission.
International Parcel Package delivery to: Alindao, Bambari, Bangassou, Bangui, Berberati, Birao, Bossangoa, Bossembele, Bouar, Bria, Mobaye, Ndele, Obo, Yalinga