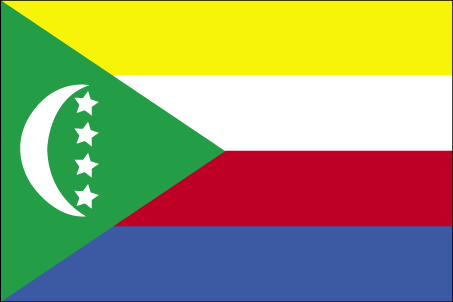 International Parcel Package delivery China
Parcel delivery to China
There are three categories of imports which enter Chinese territory. They include documents, personal effects, and cargo. An item is only considered a document if it is printed on paper and has no commercial value. Personal effects such as luggage and gifts should be of a reasonable amount. Cargo is further divided into three subcategories of nondutiable samples and advertising material, dutiable samples and advertising material, and formal entry shipments. All parcels must have a minimum declared value of 6 yuan ($1 USD).
Customs for parcel shipping to China
The true value should be declared according to transaction price, value, shipping charges, insurance, and commissions. Customs has the right to inspect any shipment for discrepancies. A violation may result in a fine. Import duties are based on country of origin and standard market rates. Excise duties are placed on commodities such as tobacco, textiles, cosmetics, electronics, bicycles, printed media, appliances, audio and video, precious metals, foodstuffs, and more. The duty rate for these goods is 10%. A service charge, import tax, customs fee, or overdue fine may apply.
Security concerns when shipping parcels to China
The following types of goods are prohibited from importation into China: US beef, items markd "Made in ROC", food that contains liquids, food that is not fit for human consumption, collectable coins and stamps, soil, dangerous goods, products made by prisoners, products made from endangered animals (rhinoceros horn, ivory, tiger bones), used machinery, certain chemicals, animals or plants or bacteria, illicit narcotics, poisons, anti government literature or media, counterfeit money or securities, weapons or immitation weapons, and explosives.
Parcel documents delivering to China
A commercial invoice is required for all shipments except documents. Electronic invoices are not accepted. Non commercial shipments should include a Pro Forma invoice. Other important documentation includes an airway bill, a packing list, and a certificate of origin. Please make sure that all documents have been properly filled out. Invoices must include the shipper and receiver's contact information, place and date, an itemized declaration of contents, quantity and weight, currency used, and applicable charges for shipping and insurance.
International Parcel Package delivery to: Anqing, Basuo, Beihai, Beijing, Chenglingji, Chiwan, Dalian, Dandong, Dongshan, Fangcheng, Fuzhou, Guangzhou, Haikou, Haimen, Hong Kong Chek Lap Kok, Huangpu, Huangshi, Jiangyin, Jiujiang, Kowloon, Lanshan, Lianyungang, Longkou, Macau International, Nanjing, Nanjing Lukou International, Nantong, Ningbo, Qingdao, Qinhuangdao, Quanzhou, Rizhao, Sanya, Shanghai, Shantou, Shekou, Shuidong, Tianjin, Weihai, Wenzhou, Wuhan, Wuhu, Xiamen, Yangjiang, Yantai, Yantian, Yingkou, Zhangjiagang, Zhanjiang, Zhenjiang, Zhongshan, Zhoushan, Zhuhai, Zhuhai, Altay, Anda, Ankang, Baise, Baoji, Bengbu, Benxi, Changchung, Changde, Changsha, Chaoyang, Chengde, Chengdu, Chenzhou, Chifeng, Chongqing, Dail, Dandong, Datong, Dongsheng, Dunhua, Enshi, Ganzhou, Golmud, Guilin, Guiyang, Hailar, Hami, Hangzhou, Hanzhong, Harbin, Hechi, Hotan, Huaihua, Hualin, Jinan, Jingdezhen, Jining, Jixi, Jonzhou, Karamay, Kashi, Korla, Kunming, Lanzhou, Lhasa, Linhe, Liuzhou, Mianyang, Mohe, Nanchong, Nanning, Nanping, Neijang, Pingliang, Qiqihar, Rizhao, Shangchuan Dao, Shaoyang, Shenyang, Shijiazhuang, Simao, Siping, Tacheng, Tainan, Taiyuan, Tangshan, Tianshui, Tongliao, Turpan, Urumqi, Weifang, Wuzhou, Xian, Xichang, Xigaze, Xilin Hot, Xining, Xinyang, Xuzhou, Yanan, Yangcheng, Yanji, Yichang, Yichun, Yining, Yumenzhen, Yuncheng, Zhangye, Zhaotong, Zhegzhou