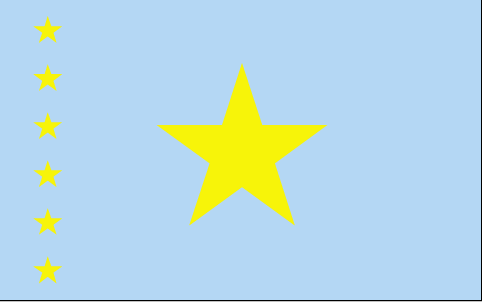 International Parcel Package delivery Congo
Parcel delivery to Congo
Not to be confused with the Democratic Republic of the Congo, the Republic of the Congo is a small country in West Africa. It Is bordered by Andola, the Democratic Republic of the Congo, Central African Republic, and Gabon. Congo has a narrow coastline that overlooks the South Atlantic Ocean. The official language is French and other recognized languages are Kongo and Lingala. The economy is largely based on petroleum and diamond extraction, as well as agriculture and handicrafts. 70% of the populations lives in urban areas.
Customs for parcel shipping to Congo
The major ports of entry in Congo are Point Noire harbour and airport, Cabinda (border of Angola), Brazzaville harbour and airport. The is a Customs house at each major port of entry. There are five departments: clerical, physical inspection, duty payment, commercial transactions (OPCO), and the head officer. After the shipment has been processed by the first three departments, it is stamped and released by OPCO and the head officer. Mail service is provided to and from certain cities. Otherwise the cosignee should be notified when their parcel arrives.
Security concerns when shipping parcels to Congo
The following item are prohibited to import into the Republic of the Congo: bearer documents, calendars, prescription drugs, illicit narcotics, undeveloped film, nonperishable foodstuffs, jewelry, knives, liquor, precious metals, money order, personal effects, precious stones, satellites or their parts, and x-rays. It is prohibited to import hazardous materials and dangerous goods. These items may include: acids, batteries, biological products, chemicals, corrosives, cosmetics, flammables, gases, ice, infectious substances, liquids, magnets, oxidizers, paints, perfume, poisons, radioactive material, or toiletries.
Parcel documents delivering to Congo
To import goods for consumption entry it is necessary to provide a Unique Administrative Document (DAU), a commercial invoice, and a bill of lading. Other applicable document may be a BIVAC Certificate. Food imports must provide a prior import declaration and an import license. Import licenses and pre-declarations can be obtained from the Ministry of Commerce. Electronic filing are possible with the Republic of the Congo. For timely customs clearance it is advisable to provide an original invoice with two copies. The cosignee's complete contact information should appear on the waybill.
International Parcel Package delivery to: Pointe Noire, Brazzaville, Gamboma, Ouesso, Souanke