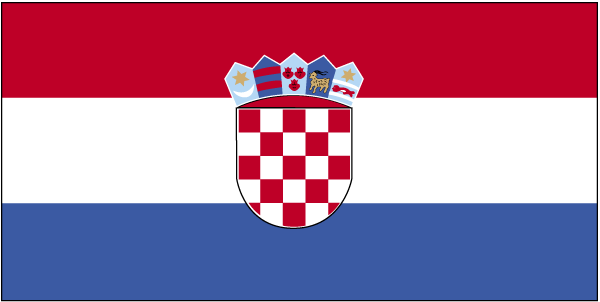 International Parcel Package delivery Croatia
Customs for parcel shipping to Croatia
In order for Customs to clear a shipment to Croatia the cosignee must have a VAT number (OIB) that is assigned at the tax administration office. The duties and taxes must be paid by the receiver of the shipment before the parcel can be cleared. Please be aware that most shipments to foreigners visiting Croatia are not cleared due to issues regarding customs and taxes.

Croatia will be officially joining the EU on July 1st, 2013. They are already part of the European Free Trade Association (EFTA). This means that goods being shipped from the EU qualify for preferential treatment in regards to pricing.
Security concerns when shipping parcels to Croatia
The importation of hazardous goods into Croatia is prohibited. This may or may not include: acids, batteries, biological products, chemicals, corrosives, cosmetics, dangerous goods, flammables, gases, graphite products, ice (blue, dry, wet), infectious substances, some liquors, magnets, oxidizers, paints, perfume, poisons, radioactive material, or toiletries. Also prohibited are furs, non approved pharmaceuticals, and used personal effects.
Parcel documents delivering to Croatia
Parcels being delivered to Croatia should be accompanied by a standard declaration as well as a commercial invoice and proof of origin. Additional documentation is needed for shipments of medicine, which can only be accomplished by authorized companies. Coffee is another commodity that requires approval from Customs. For a parcel to be considered a gift it must be valued at less than $10 USD.
Parcel delivery limitations to Croatia
Restricted commodities to Croatia are antiques, jewelry, fine art, and other values. Tobacco is limited to 200 grams per person per day. Please note that Croatia does not permit the shipment of used personal effects by parcel from outside nations. CDs and software should have a declared value that reflects the value of the data as well as the physical disc.
International Parcel Package delivery to: Dubrovnik, Dubrovnik International, Pula, Split, Split International, Zagreb, Zagreb International Aiport, Karlovac, Osijek, Rijeka, Zadar