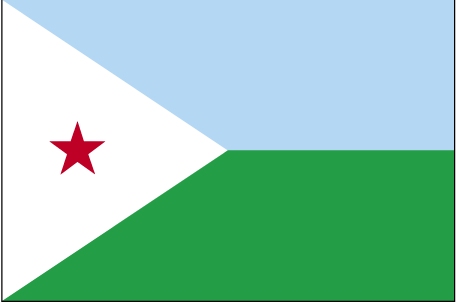 International Parcel Package delivery Djibouti
Parcel delivery to Djibouti
Djibouti is a small Muslim country located on the Horn of Africa. It borders Somalia, Ethiopia, Eritrea, and is across the Red Sea from Yemen. It used to be known as French Somalia until the 1970s. The population speaks a combination of French and Arabic. Most of the population lives in the capital and works in the services industry. Djibouti is a major international port and refueling center. But it offers little else in the way of natural resources. The low rate of precipitation makes it necessary to import most of the food. Food shortages have been a problem in the past.
Customs for parcel shipping to Djibouti
Djibouti Customs is charged with three different missions: the fiscal mission, the economic mission, and the mission of protection. When the goods enter the country they are subject to taxes and duties that must be paid before the cargo can be released. Djibouti has used the Harmonized System of trade since 1997. The international standard assigns a code number to different types of commodities. The cosignee should use these code numbers on the invoice as part of a complete description.
Security concerns when shipping parcels to Djibouti
The following commodities are prohibied from being imported into Djibouti: items offensive to the Muslim culture, bearer documents, blood, checks, credit cards, film, furs, jewelry, hazardous materials and dangerous goods, knives, leather goods, liquor, precious metals, microfilm, perfume, precious stones, tapes, finished textiles, illicit narcotics, weapons and ammunition, knives or other weapons, pornography, and x-rays.
Parcel documents delivering to Djibouti
All imports should be accompanied by a customs declaration which describes the goods in detail. Other necessary documents include an original invoice, the freight invoice, the port and handling invoices, an original packing list, the original bill of lading, an original electronic gate pass, gate pass verification (for free zones), the completed Customs bill, an original certificate (if required), proof of insurance (shipments valued at over 500 000 FD), any applicable exemption forms, certificate of origin, and identification documents.
International Parcel Package delivery to: Djibouti