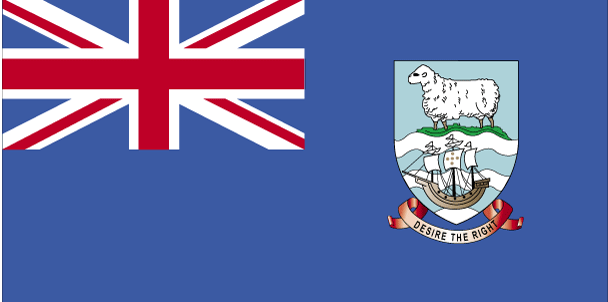 International Parcel Package delivery Falkland Isl.(Malvinas)
Parcel delivery to Falkland Isl.(Malvinas)
Even though the Falkland Islands is technically just shy of 800 islands in a grouping in the South Atlantic Ocean, only two of these islands are permanent homes to the population there. These islands are East Falkland and West Island and together they are home to not even 3,000 people on a regular basis. They do, however, receive deliveries there, either by air mail or by ocean cargo freight liners though so you will be able to ship a parcel there if you so desire.
Parcel delivery destinations in Falkland Isl.(Malvinas)
As mentioned about, the only islands in the Falkland Islands that have any residents on them are East Falkland and West Falkland islands so these two islands are where you would be shipping to if you had a parcel to send there. If your final destination would be on one of the other islands, then the recipient would have to travel to one of these two main islands to collect their packages most likely.
Customs for parcel shipping to Falkland Isl.(Malvinas)
The Falkland Islands is technically a British over seas territory, even though they enjoy their own governmental structure over there. With this in mind, you should try to adhere to the British Customs to be safe as they have a more formal set of rules and regulations with regards to their Customs procedures than the Falkland Islands do. That being said, you can still check with the Falkland Island's government for information on their process and how to navigate through it in regards to paperwork and such. If you have problems contacting them or have more questions, your shipping company will be able to assist you in this regard as well.
Who ships parcels to Falkland Isl.(Malvinas)
Falkland Island Shipping, Parcels 2 Go, P4D, FedEx, and UPS all ship to the Falkland Islands as well as many others so you will want to ask a few for price quotes before making your final decision.