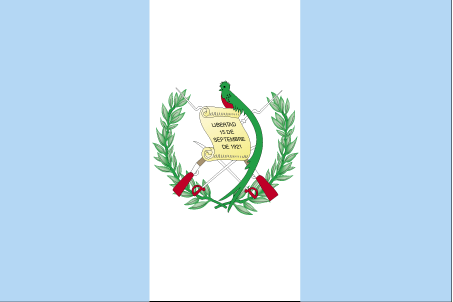 International Parcel Package delivery Guatemala
Parcel delivery to Guatemala
The Republic of Guatemala is the Central American country just south of Mexico. The abundance of rainforests and historically significant Mayan ruins make it an UNESCO protected area. Guatemala is one of the poorest countries in Central America with a poverty rate of over 50%. Most of the people are employed on plantations or farms. The majority of the roads are unpaved. After a long history of civil strife and dictatorship, Guatemala is optimistic about the future of its budding democracy.
Customs for parcel shipping to Guatemala
Shipments valued at under $1,000 can usually be cleared via an informal entry process. Customs has the right to have a parcel independently appraised if they suspect that there has been an error in the declared value. This is especially true for commodities such as textiles, clothing, thread, and electrical appliances. It is possible to import a reasonable amount of tobacco and spirits into Guatemala for personal consumption. There are no restrictions on perfume.
Security concerns when shipping parcels to Guatemala
The following imports are prohibited in Guatemala: unregistered pre Columbian artifacts, wildlife trophies, wild plants or animals or their products, dairy products, illicit narcotics, weapons and ammunition, knives or other weapons, pornography, counterfeit goods or currency, or games of chance. It is prohibited to import hazardous materials into Guatemala, and these may include: acids, batteries, biological products, chemicals, corrosives, cosmetics, dangerous goods, flammables, gases, ice, infectious substances, liquids, magnets, oxidizers, paints, perfume, poisons, radioactive material, or toiletries.
Parcel documents delivering to Guatemala
An original air waybill is required for all imports. Persons wishing to receive prefertential treatment towards taxes and duties should include a standard declaration. A standard declaration includes a commercial invoice as well as a certificate of origin. Parcels valued at over $1,000 need a Declared Value of Shipment for Customs Form if they wish to apply for informal entry. Goods of plant or animal origin that are intended for human or animal consumption must be accompanied by a certificate of origin. The Tax Exemption Certificate is also used to indicate that the organic material is uncontaminated.
International Parcel Package delivery to: Champerico, Guatemala City, Puerto Barrios, Santo Tomas De Castilla, Flores, San Jose