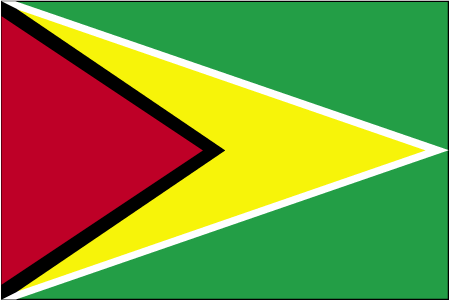 International Parcel Package delivery Guyana
Parcel tracking to Guyana
No matter where you ship, it is a smart idea to get a tracking number for your parcel. Shipping to the Co-operative of the Republic of Guyana is no exception to this rule of thumb. A tracking number will let you know where your parcel is in route at any given moment and also typically alert you to when it gets to its final destination, making it a great resource to have in place.
Parcel documents delivering to Guyana
When shipping a parcel to the Co-operative of the Republic of Guyana, you will need to have a Bill of Lading filled out and attached to your package. You should also have a Certificate of Origin and the original commercial invoice affixed to it, if applicable. Beyond these documents, you may need to have further permits or permission if you are shipping any restricted items there, such as firearms. In these instances, you should contact either their Customs department or your shipping company for help getting the appropriate paperwork in order before you ship.
Parcel delivery limitations to Guyana
Before you send your parcels off to the Co-operative of the Republic of Guyana you are going to want to check the country's web site for the most recently published list of prohibited and restricted items. Currently you are not allowed to ship any radio active materials there, as well as any perfumes, paints, corrosives, bearer documents, and kind of ice or any precious stones, as well as about two dozen other things. It is important to check for these lists as they do change from time to time and you do not want to go through all the trouble and expense of shipping something over there only to have it returned because it was not allowed in the country in the first place. If you have questions about this or have problems locating the current list, please contact your shipping company as they will be able to help you.
International Parcel Package delivery to: Georgetown, New Amsterdam, Kaietuer Falls, Lethem, Mabaruma