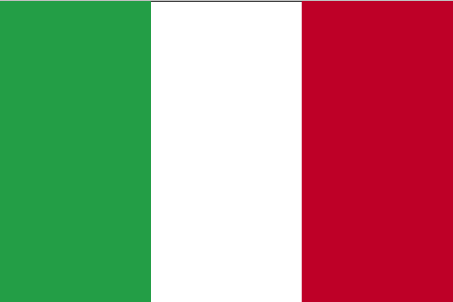 International Parcel Package delivery Italy
Parcel delivery to Italy
As a member of the EU, Italy is subject to free trade between other member states. Most declarations in the EU are filed electronically. This expedites the formalized process of customs inspection significantly. Before the goods have arrived Customs has already started to review the manifest to determine each shipments contents. Items that require additional inspection are placed aside and the rest are forwarded to the national mail service for delivery.The parcels are scanned at key points throughout the process. Customs has the right to remove any parcel from circulation to examine its contents.
Customs for parcel shipping to Italy
Parcels which enter Italy are divided into three categories: those valued at less than 22-45 Euros, those valued at 45-150 Euros, and everything else. Commodities from the first group are not subject to taxes and duties. The second group is charged a tax. The last group is charged for duties and taxes. The rates for taxes and duties vary depending on the type of goods being shipped. Tobacco, alcohol, drugs, weapons, and strategic material are ineligible for tax exempt status, no matter what the value. Goods that enter from within the EU are charged less than those originating from outside nations.
Security concerns when shipping parcels to Italy
The following items are prohibited from entering Italy: produce from Egypt, Atlantic red tuna from Central America, products containing biocide dimethylfumarate, manufactured tobacco substitutes, timber from Liberia, U.S. beef hormones, thermometers containing mercury, rubber erasers that resemble food, L-trytophane in any form, asbestos, illicit narcotics, concealed blades, toys containing copper sulfate, and any product made from seals/walruses/sea lions. Certain items such as human and animal remains, dangerous items, and perishable foodstuffs are restricted.
Parcel documents delivering to Italy
Processing international parcels that enter Italy is a two-part process. The first part is PS, the filing of official release documents. The second part is PN, filling in offial entry documents for the final accounting with Customs. As such the following documents are required: a bill of lading or airway bill or manifest, a proper commercial invoice, packing lists, and any other necessary documents. Additional certifications may be needed for the import of agricultural items, alcohol, dangerous goods, consumer products, electronics, food and drugs, valuable metals and stamps, transportation, textiles, copyrighted material, live animals, and fine art.
International Parcel Package delivery to: Ancona, Ancona Falconara International, Anzio, Arbatax, Asti, Augusta, Avola, Bagnoli, Bari, Barlassina, Barletta, Bologna G. Marconi International, Brescia, Brindisi, Cagliari, Canonica, Carloforte, Castellammare Di Stabia, Catania, Catania Fontanarossa International, Chioggia, Civitavecchia, Crotone, Crotone - S. Anna, Cuneo Levaldigi, Elba - Marina di Campo International, Florence, Florence Amerigo Vespucci International, Follonica, Frosinone, Gaeta, Gallipoli, Gela, Genoa, Genoa C. Colombo International, Gioia Tauro, Imperia, La Spezia, Licata, Livorno, Manfredonia, Marina di Carrara, Marsala, Mazara del Vallo, Melilli, Messina, Milan, Milan Linate International, Milan Malpensa International, Milazzo, Molfetta, Monfalcone, Monopoli, Naples, Naples Capodichino International, Palermo, Palermo Falcone e Borselinno International, Parma, Perugia International, Pesaro, Pescara, Piombino, Pisa Galileo Galilei International, Porto Azzurro, Porto Empedocle, Porto Nogaro, Porto Santo Stefano, Porto Torres, Portoferraio, Pozzuoli, Ragusa, Ravenna, Reggio Calabria, Rimini, Rio Marina, Rome, Rome Ciampino International, Rome Fiumicino International, Salerno International, San Remo, Savona, Siracusa, Talamone, Taranto, Torino, Torre Annunziata, Trapani, Trieste, Trieste International Aiport, Turin International, Venice, Venice Marco Polo International, Verona Valerio Catullo International, Viareggio, Vicenza