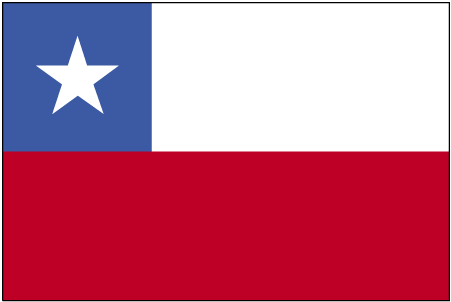 International Parcel Package delivery Ivory Coast
Parcel delivery to Ivory Coast
Officially the République de Côte d'Ivoire, the English translation is the Republic of Ivory Coast. The official language is French and there a variety of vernacular languages. The West African nation borders Liberia, Guinea, Mali, Burkina Faso, Ghana, and the Gulf of Guinea. The population of the small country is growing rapidly to over 20 million in 2009. The capital is Yamoussoukro but the largest city and port is Abidjan. The Ivory Coast has an economy based on agriculture. They are a leading producer of coffee and cocoa.
Customs for parcel shipping to Ivory Coast
All shipments into the country are inspected by a dedicated inspection office. Côte d'Ivoire Customs is checking for illegal imports while confirming the value of dutiable freight. There is an inspection fee charged for parcels valued at over 500,000 XOF. If a formal entry cannot be cleared within the period of 25 days it is charged a penalty fee. After 60 days the cargo will be seized and sold by auction. Returned shipments are not cleared until taxes and duties have been paid by the shipper.
Security concerns when shipping parcels to Ivory Coast
It is prohibited to import the following commodities into the Côte d'Ivoire: blood, prescription medication, weapons, firearms and ammunition, explosives, personal effects, bearer documents, illicit narcotics, undeveloped film, furs, precious stones and metals, seeds, x-rays. It is prohibited to import hazardous materials and dangerous goods. These iems may include: acids, batteries, biological products, chemicals, corrosives, cosmetics, flammables, gases, ice, infectious substances, liquids, magnets, oxidizers, paints, perfume, poisons, radioactive material, or toiletries.
Parcel documents delivering to Ivory Coast
There should be an original invoice included along with two copies. The invoice should contain the cosignee's full contact information including telephone number, mobile number and email address. A standard declaration is recommended for those who wish to receive preferential treatment towards taxes and duties. The declaration includes a commercial invoice and a certificate of origin. This declaration must be stamped by customs of the export country. Fine art and antiques should be accompanied by an International Special Commodities (ISC) contract.
International Parcel Package delivery to: Abidjan, Bondoukou, Bouake, Daloa, Dimbokro, Gagnoa, Korhogo, Man, Odienne, San Pedro, Tabou, Yamoussoukro