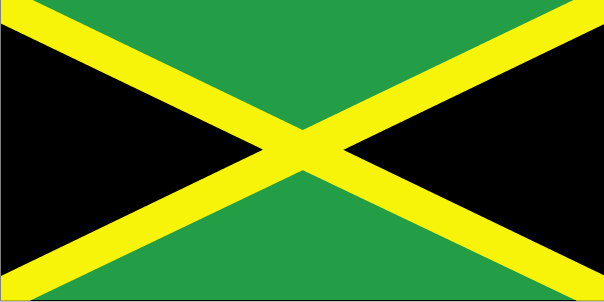 International Parcel Package delivery Jamaica
Parcel delivery to Jamaica
Jamaica is a Caribbean island south of Cuba and east of the Caymn Islands. The island is about 11,000 square kilometers. The capital and largest city of Jamaica is Kingston. Jamaica is a Commonwealth Realm and a former British colony. The official language is English. The leading source of foreign exchange is tourism. The Jamaican government has a liberal trading policy with few exchange controls, tariffs, or restrictions. Other important industries are mining and agriculture.
Customs for parcel shipping to Jamaica
The motto of Jamaica Customs and the Government of Jamaica is "Country Above Self." Customs was founded in 1897 when an official list of duties on imports and exports was established. Jamaica Customs Department is part of the Tax Administration Directorate, along with Island Revenue Department (IRD) and Tax Administrative Services Department (TASD). The role of Customs is to assess and collect revenues and fees. They are charged with interdicting contraband, apprehending those involved in illegal practices, protecting Jamaica, and enforcing trade regulations.
Security concerns when shipping parcels to Jamaica
It is prohibited to import the following items into Jamaica: indecent or obscene prints, counterfeit currency, games of chance, blank traveller's checks, personal effects, bearer documents, fireworks, furs, and toy guns. It is prohibited to import any hazardous materials or dangerous goods. These items may include acids, batteries, biological products, chemicals, corrosives, cosmetics, flammables, gases, ice, infectious substances, liquids, magnets, oxidizers, paints, perfume, poisons, radioactive material, or toiletries.
Parcel documents delivering to Jamaica
A standard declaration is recommended for those who wish to receive preferential treatment towards taxes and duties. The declaration includes a commercial invoice and a certificate of origin. This declaration must be stamped by customs of the export country. There should be an original invoice included along with two copies. The invoice should contain the cosignee's full contact information including telephone number, mobile number and email address. Fine art and antiques should be accompanied by an International Special Commodities (ISC) contract.
International Parcel Package delivery to: Black River, Kingston, Montego Bay, Ocho Rios, Port Antonio, Port Esquivel, Port Kaiser, Rio Bueno, Rocky Point, Salt River, Savanna la Mar