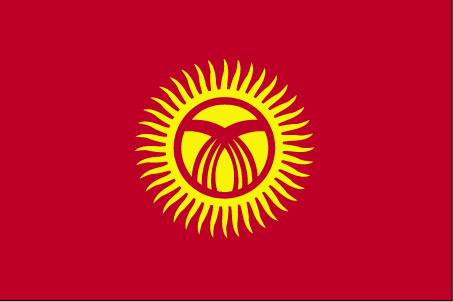 International Parcel Package delivery Kyrgistan
Parcel delivery to Kyrgistan
The Kyrgyz Republic is a landlocked nation in Central Asia. According the CIA World Factbook they are the second poorest country in Central Asia. This is despite the fact that the country is rich in natural resources and over forty percent of their exports are gold. There have been some problems with political instability and corruption in recent years. Kyrgistan has been expanding economic relations with foreign countries by liberalising trade policies. There is a lot of information on trading with Kyrgistan in the "Customs Clearance Process in the Kyrgyz Republic" report by the US embassy.
Customs for parcel shipping to Kyrgistan
Kyrgistan adopted a new Customs code in 2005 when it was the first Central Asian country to join the WTO. Importers must pass through three stages of Customs clearance. First they have to provide the appropriate documentation, including applicabe licenses. Then the customs payment inspector reviews the documentation for accuracy before payments are made. Finally the goods are inspected physically to determine whether they meet standards.
Security concerns when shipping parcels to Kyrgistan
The following commodities are prohibitedfrom importation into Kyrgistan: blank credit cards, liquor, subversive material, hate propaganda, pornography, illicit narcotics, unregistered weapons, fruit or vegetables, plants or their products, poultyry and birds from Turkey, undeclared shipments of precious metals, or counterfeit goods. But you are allowed up to 1000 cigarettes or 1000 grams of tobacco for personal use tax and duty free.
Parcel documents delivering to Kyrgistan
When importing goods to Kyrgistan it is necessary to register with the state. Shippers should provide their company charter, certificate of registration, and a tax payer registration number (INN). Cosignees are required to have a Customs cargo declaration, waybill, invoice, certificate of origin, and other applicable documentation. Shipments of textiles that are worth over $600 should include an original certificate of origin. If the certificate is not provided then the freight will be held by Customs until it can be produced.
International Parcel Package delivery to: Bishkek