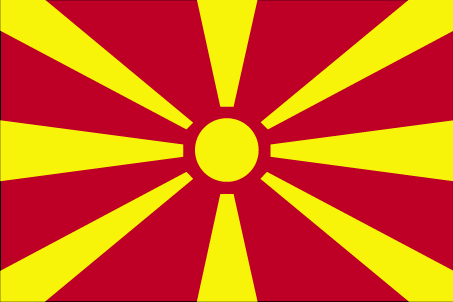 International Parcel Package delivery Macedonia
Parcel delivery to Macedonia
Macedonia is a landlocked country north of Greece. It is formerly part of Yugoslavia. To encourage foreign trade it has an open economy and a flat tax system. Macedonia is a candidate for EU membership. Macedonian Customs has the legal right to hold any shipment. This is irregardless of whether or not it is exempt from taxes and duties. When considering taxes and duties bear in mind the value of the commodity as well as charges such as shipping and insurance.
Customs for parcel shipping to Macedonia
The shipment may enter tax and duty free if it is 1) private and valued at under 4320 MKD, or 2) commercial and worth less than 2160 MKD. Thus there are no gift exemptions for imports in Macedonia. There is a standard maximum weight limit of 70 kilograms for informal clearance. Customs evaluates the price according to the transaction value. The flat tax in Macedonia is somewhere around 10%. Medicine is not subject to taxes and duties if the shipper is registered with the designated authority.
Security concerns when shipping parcels to Macedonia
It is prohibited to ship the following into Macedonia: bearer documents, satellites or their parts, technical drawings, seeds, plants, meat, games of chace, military equipment, bulk beeswax, pornography, counterfeits, weapons, personal effects, and smoked salmon. Macedonia prohibits the importation of hazardous materials which may include: acids, batteries, biological products, chemicals, cosmetics, dangerous goods, gases, ice (dry,wet), infectious substances, liquor, paints, poisons, radioactive material, and toiletries.
Parcel documents delivering to Macedonia
In order to qualify for preferential treatment it is necessary to provide a standard declaration that includes proof of origin and an invoice. Restricted commodities do include antiques, fine art, jewelry, CD Roms and software, medicine or drugs. A commercial invoice is required for several type of goods such as CD Roms and software, or large amounts of tobacco, alcohol, or perfume.
International Parcel Package delivery to: Ohrid International, Skopje International, Bitola