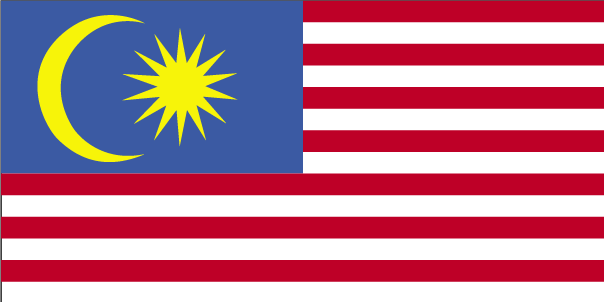 International Parcel Package delivery Malaysia
Parcel delivery to Malaysia
Malaysia is a Federation of 13 states cluster on the islands of the South China Sea. The official state religion is Islam. Malaysians speak a combination of Malay, English, Chinese, Tamil. Customs regulations in Malaysia are stricter than in other countries in the region. International trade is one of Malaysia's key sectors along with tourism and manufacturing. Even though the laws are more conservative in regards to certain goods and materials, they want to encourage trade of behalf of their 28 million plus citizens.
Customs for parcel shipping to Malaysia
To facilitate international trade and security Malaysia is party to several economic agreements. Trade organizations include: Asian Free Trade Agreement (AFTA), Asia Pacific Economic Cooperation (APEC), Association of South East Asian Nations (ASEAN), Convention on International Trade in Endangered Species (CITES), Montreal Protocol on Ozone Depleting substances, Single Convention on Narcotic Drugs, 1961, World Trade Organization (WTO).
Security concerns when shipping parcels to Malaysia
The following goods are prohibited from importation into Malaysia: counterfeit currency from any country, anti Federation emblems and devices, some fruit from the Philippines and Indonesia, indecent or obscene materials, concealed knives, hazardous chemicals, syringes and articles resembling syringes, cloth bearing verses from the Quran, unprocessed coral, liquor that contains lead, piranha fish, and turtle eggs.

Restricted items include: radio broadcast receivers, plant and animal products, coral (dead or alive), sugar, drugs, rice and rice products, soil, toy and immitation firearms, military equipment, radio broadcasting equipment, motor vehicles, batik sarongs, video players, media, Chlorofluorocarbons, and products made in Israel.
Parcel documents delivering to Malaysia
Most shipments are required to provide several forms of documentation including a bill of lading or consignent note, a commercial invoice, and an import declaration. In some cases a permit or letter of approval may be required. This may also be true of Foreign Exchange Control Documents, a Certificate of Origin, a Letter of Credit, and a Packing List. The Packing List is used to double check the quantity information. A Certificate of Origin is necessary to receive preferential treatment from trade partners.
International Parcel Package delivery to: Bakapit, Kemaman, Kota Kinabalu International, Kuala Lumpur, Kuala Lumpur International, Kuching International, Labuan, Langkawi, Langkawi International, Lumut, Malacca, Miri, Penang, Penang International, Port Dickson, Sibu, Trengganu, Alor Setar, Cameron Highlands, Ipoh, Johore Bharu, Khota Bharu, Mersing