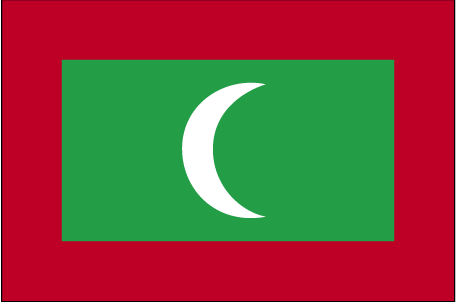 International Parcel Package delivery Maldives
Parcel delivery destinations in Maldives
Even though the Republic of the Maldives consists of 1,192 islands, only 192 of them are home to its not insignificant roughly one third of a Million residents. The large majority of this population resides on Male, which is the capital of the island chain nation located in the Southern portion of the Maldives. This is why Male will be your main port of entry for shipping parcels there. From this island, your parcels will be processed through their Customs department and then released to the other island that get deliveries. Some islands may not actually get deliveries to them because they don't have the population to sustain regular deliveries. In this case, your recipient that you are shipping a parcel to may be required to go to a more densely populated area/ island to collect their packages. Your shipping company will know before you ship if this will apply to your shipping address so you and the recipient can be prepared.
Customs for parcel shipping to Maldives
Before you ship your parcel off to the Republic of the Maldives, you will want to make sure you have checked to see what documents will be required of you for their Customs process. You can assume that they will be inspecting your parcel so you will want to make sure it complies with their restricted and prohibited items lists before you send it out the door. You can contact their Customs department directly or your shipping company for help with navigating their Customs process too.
Parcel transit times to Maldives
Shipping to the Republic of the Maldives does not take all that much time considering it is in the middle of the ocean, but they may not get regular deliveries from your shipping company so that may cause a bit of delay. Your shipping company will be able to let you know their shipping schedule so that you are on the same page before you ship.
International Parcel Package delivery to: Gan, Male