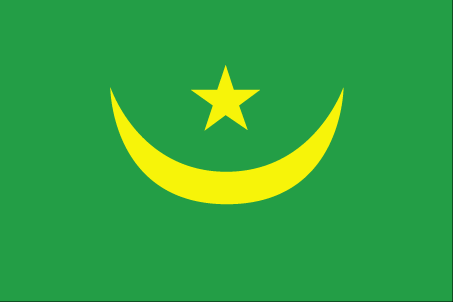 International Parcel Package delivery Mauritania
Parcel delivery to Mauritania
The Islamic Republic of Mauritania is on the north western coast of Africa. It is bordered by Senegal, Mali, Algeria, Western Sahara, and the Atlantic Ocean. The one million square kilometer country is mostly desert. The official language is Arabic but French, Pulaar, Sonike, and Wolof are also common. The capital and largest city is Nouakchott on the coast. The government of Mauritania is characterized by instability and numerous reports of human rights violations. The economy is based on iron extraction and sustinence agriculture.
Customs for parcel shipping to Mauritania
Mauritania Customs or Douanes can be contacted directly by mail or telephone. Shipments of checks are considered not to be documents, Therefore an invoice will be needs. Shipments of passports are only accepted company to company and not between private individuals. The will be subject to inspection by French Border Police. Weapons for hunting may be admitted with a gun license and an import licence from the Home Ministry. Alcoholic beverages or pork products are prohibited.
Security concerns when shipping parcels to Mauritania
It is prohibited to import the following goods into Mauritania: political material, liquor, bearer documents, blood, biological products, personal effects, knives, weapons, firearms, ammunition, explosives, passports between private citizens, blank traveller's checks, and pork or pork products. It is prohibited to import hazardous materials or dangerous goods and these items may include: acids, batteries, biological products, chemicals, corrosives, cosmetics, flammables, gases, ice, infectious substances, liquids, magnets, oxidizers, paints, perfume, poisons, radioactive material, or toiletries.
Parcel documents delivering to Mauritania
A standard declaration is recommended for those who wish to receive preferential treatment towards taxes and duties. The declaration includes a commercial invoice and a certificate of origin. This declaration must be stamped by customs of the export country. There should be an original invoice included along with two copies. The invoice should contain the cosignee's full contact information including telephone number, mobile number and email address. Fine art and antiques should be accompanied by an International Special Commodities (ISC) contract.


International Parcel Package delivery to: Nouadhibou, Nouakchott, Akjoujt, Atar, Boutilimit, Kaedi, Kiffa, Nema, Rosso, Tidjikja, Zouerate