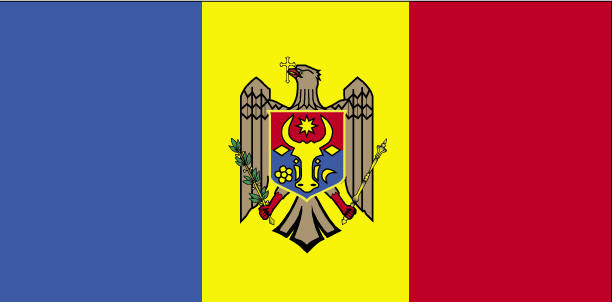 International Parcel Package delivery Moldavia
Parcel delivery to Moldavia
The Republic of Moldova (Moldavia) is a land locked nation tucked between the Ukraine and Romania, near the Black Sea. The poorest nation in Europe, Moldova is a former part of the Soviet Union. However now they are a parlimentary republic that would like to join the European Union. The citizens of Moldova speak Moldovan which is nearly identical to Romanian. There is an integrated network of roads however many are in poor repair. This may result in delays to some destinations.
Customs for parcel shipping to Moldavia
The Customs Service of the Republic of Moldova is subordinate to the Ministry of Finance. Their job is to protect the economic security of the state, facilitate trade, collect duties, fight against fraud, develop a transparent administration, and to implement international standards. According to their website in English, Moldova Customs highly values professionalism, efficiency, dedication, integrity and ethics, objectivity, discipline, dignity, responsibility, and openess for dialogue. Formal clearance is required for all shipments, even documents.
Security concerns when shipping parcels to Moldavia
Moldova prohibits the importation of bearer documents, blank checks and money orders, travellers checks that have been signed by two people, credit cards, hash pipes, illicit narcotics and some medications, commercial films, furs, gold, graphite, jewelry, liquor, political material, precious metals, and tobacco. Hazardous goods are prohibited from entering Moldova and may include: acids, batteries, biological products, chemicals, corrosives, cosmetics, dangerous goods, flammables, gases, ice, infectious substances, liquids, magnets, oxidizers, paints, perfume, poisons, radioactive material, or toiletries.
Parcel documents delivering to Moldavia
The entry procedure can be complex and a broker is recommended. Importers must be registered with the local Customs authorities. The Customs Cargo Declaration has to be submitted within 72 hours after entering Moldova. Please note that shipments bound for Transdniestr Region will have to pay duties twice. Those who wish to ship pharmaceuticals are required to have a license from the Moldovan State Authorities. Antiques and fine art should be accompanied by an International Special Commodities Contract (ISC).
International Parcel Package delivery to: Chisinau International