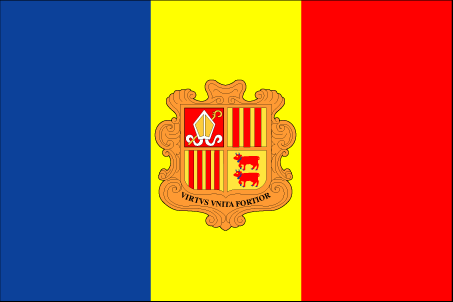 International Parcel Package delivery Netherland Antilles
Parcel delivery to Netherland Antilles
The islands of the Dutch Caribbean are former constituencies of the Netherlands. There are two island groups in the Netherlands Antilles: the ABC islands and the SSS islands. The islands are Aruba, Bonaire, and Curaçao; and Sint Maarten, Saba, and Sint Eustatius respectively. The island nation enjoys a high living standard for the Caribbean. Almost all consumer goods and food have to be imported. The key sectors of the economy are tourism and petroleum refinement and transhipment. The two major ports are in Bonaire and Curacoa where there are international airports and harbors.
Customs for parcel shipping to Netherland Antilles
When declaring imports into the Netherland Antilles the importer or their freight broker files to declare the goods. Then the declarant pays applicable taxes and duties to Customs. This is necessary for the goods to be formally released. If a shipment can not be processed by customs it will be stored in a warehouse for up to one year. There are five categories for imported goods: definitive import, inward processing, storage in customs, store trade free, and temporary import.
Security concerns when shipping parcels to Netherland Antilles
Each island in the Netherland Antilles may have its own special import prohibitions. Generally it is prohibited to import: bearer documents, biological products, blood, knives and cutlery, prescription drugs, ice (blue,dry,wet), liquor, soil, perfume, paints, hazardous materials and dangerous goods. It is prohibited to import any animals from South America into the Netherland Antilles. This restriction does not apply to Suriname.
Parcel documents delivering to Netherland Antilles
Imports into the Netherland Antilles are clear by means of a Single Administrative Document (SAD). The SAD generally includes relevant documentation such as the commercial invoice, bill of lading, and relevant health certificates. A DV-1 form (Value Declaration) is required for shipments valued at over 7500 ANG. A standard declaration is recommended for those who wish to receive preferential treatment towards taxes and duties. The declaration includes a commercial and a certificate of origin. This declaration must be stamped by customs of the export country.
International Parcel Package delivery to: Flamingo Airport - Bonaire Antilles, Philipsburg, St. Maarten - Princess Juliana International