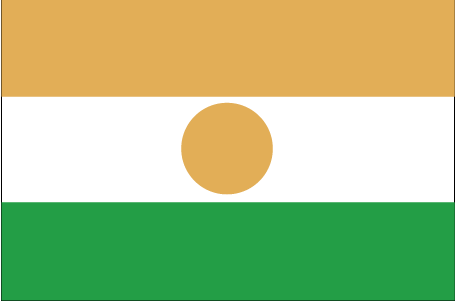 International Parcel Package delivery Nigeria
Parcel delivery to Nigeria
The Federal Republic of Nigeria is a West African country that is bordered by Benin, Niger, Chad, Cameroon, and the Atlantic Ocean. It is the most highly populated nation in Africa, and has the second best economy. The north of Nigeria is mostly Muslim and the south is Christian. The official language is English. According to the World Bank Nigeria is a middle income country. The main industries in Nigeria are petroleum and telecommunications. It also has a large agriculture sector.
Customs for parcel shipping to Nigeria
Since 1891 the Nigeria Customs Service has been collecting revenue and combating smuggling. Ohter functions include implementing fiscal measures, generating statistical data, facilitating trade, and functioning collaboratively with other departments to stop illegal trade. Shipments valued at under $10 USD can usually be processed that same day. There is a standard weight limit if 70 kilograms. If a parcel arrives and it appears to have been opened, the cosignee will be contacted to inspect the contents.
Security concerns when shipping parcels to Nigeria
Nigeria does not permit imports that can be produced within its borders for financial reasons. The following commodities are prohibited to import into Nigeria: alcoholic beverages, games of chance, ball point pens, obscene books and media, carpets, cutlasses (swords), retail racks of detergent, fabric, fishing nets, food stuffs, all shoes except saftey, sporting, or canvas, fruit and fruit drinks, mosquito nets that have not been treated with insecticide, pharmaceuticals that can be manufactured in Nigeria, rugs, sanitary wares (except for baby bottles and toilets), shovels, smoked salmon, retail racks of soap, textiles, and toothpaste.
Parcel documents delivering to Nigeria
Products regulated under the Standard Organization of Nigeria (SON) Conformity Assessment Programme (SONCAP) require a certificate of conformity. To attain a SONCAP certificate it is necessary to request a review from the SON Country Office (SCO) in the exporting country. A standard declaration is recommended for those who wish to receive preferential treatment towards taxes and duties. The declaration includes a commercial and a certificate of origin. This declaration must be stamped by customs of the export country.
International Parcel Package delivery to: Apapa, Brass, Burutu, Calabar, Forcados, Koko, Lagos, Okrika, Onne, Port Harcourt, Sapele, Warri, Abuja, Bauchi, Benin, Bida, Enugu, Gusau, Ibadan, Ilorin, Jos, Kaduna, Kano, Katsina, Lokoja, Maiduguri, Makurdi, Minna, Nguru, Ondo, Onitsha, Oshogbo, Potiskum, Sokoto, Yola, Zaria