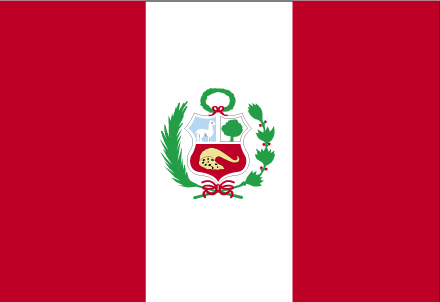 International Parcel Package delivery Peru
Parcel delivery to Peru
The Republic of Peru is classified as one of the fastest growing economies in the world. The gross domestic product is based largely on services, manufacturing, and mining. Peru has a population of over 30 million people who speak mostly Spanish or Quechua. Amid the peaks of the Andes and Amazon Rainforest, less than 10% of the total roads are paved. The largest airport is in Lima and it accepts 98% of all flights in Peru. Many places in Peru are only accessible by air transport. The railway system is somewhat vulnerable to landslides or guerilla attacks. There are some major ports in the Pacific Ocean.
Customs for parcel shipping to Peru
Peruvian Customs requires that all the correct documentation be filed in an accurate and timely fashion. The is no deminimis value for imports into Peru. If an item has been under valued the customs has the right to adjust it accordingly. Customs charges a warehousing fee for all shipments based on weight and declared value. If a prohibited good is detected it will be confiscated an the shipper and cosigneed could be liable for penalties and fees. Shipments valued at over $2,000 require formal entry with an approved freight broker.
Security concerns when shipping parcels to Peru
It is prohibited to import the followingitems into Peru: weapons and explosives, any chemicals used to produce cocaine, telecommunications equipment, ozone affecting substances or products, pesticides, electronics, cheese, money orders, altered maps of Peru, natural fertilizers, Pisco (drink), powdered substances, sausage, soil, stocks, used items (auto parts, clothing, shoes), and timber products from Liberia.
Hazardous materials are prohibited from importation into Peru and may include: acids, batteries, biological products, chemicals, dangerous goods, flammables, gases, ice (dry,wet), infectious substances, some liquors, magnets, paints, perfume, poisons, oxidizers, radioactive material, or toiletries.
Parcel documents delivering to Peru
A standard declaration is necessary to receive preferential treatment from trading partners. This includes a commercial invoice as well as proof of origin. Restricted commodities include: CD Roms and software, drugs and medicine, magazines, specification sheets, antiques, fine art, and jewelry. If an item has been held and rectification is required, the shipper must send a letter providing a correct description of the shipment. In this case, there will be a $260 rectification fee.


International Parcel Package delivery to: Ancon, Atico, Cabo Blanco, Callao, Chancay, Chimbote, Eten, Huacho, Huarmey, Iquitos, La Pampilla, Lima, Lima - Jorge Chavez International, Lobitos, Matarani, Pacasmayo, Paita, Paramonga, Pimentel, Salaverry, San Juan, San Nicolas, Supe, Talara, Ayacucho, Cerro de Passo, Cuzco, Huayao, Hunauco, Ilo, Juliaca, Pucallpa, Tacna, Tarapoto