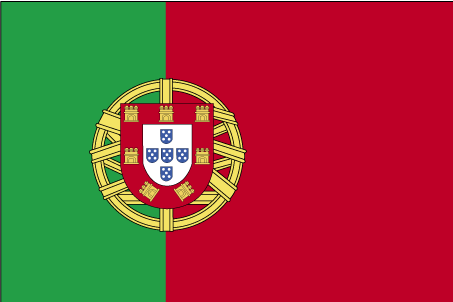 International Parcel Package delivery Portugal
Parcel delivery to Portugal
All parcels imported into Portugal undergo the General Import Clearance Process. As a member of the EU traders may declare their goods electronically. This is usually done by the freight forwarder or shipping agency. Before the package has arrived Customs agents begin reviewing the electronic declarations to assess duties, taxes, and to determine which packages need a closer inspection. When the shipments arrive they are scanned at several key points. A parcel has not legally entered Portugal until it has been cleared by customs.
Customs for parcel shipping to Portugal
Customs has the right to pull any parcel from circulation if it requires a closer inspection. This can result in a delay of several days. The value of the contents is estimated depending on whether the package originated from a member of the European Union or not. If a fee is owed Customs will either contact the sender or recipient depending on circumstances. Imported goods must be valued at 22 Euros or less to qualify for duty and tax relief. If it is worth between 22 and 150 Euros a tax is collected. Parcels worth over 150 Euros have a duty and a tax charged.
Security concerns when shipping parcels to Portugal
The following items are prohibited from entering Portugal: produce from Egypt due to risk of Ecoli contamination, Atlantic red tuna from Central America, hazardous materials, products containing biocide dimethylfumarate, U.S. beef hormones, rubber erasers that resemble food, items containing L-trytophane, asbestos fillers, illicit narcotics, concealed blades, toys containing copper sulfate. There are restrictions concerning human remains, live animals, weapons, perishable foodstuffs, plants and plant matter, games of chance, pornography and obsene materials.
Parcel documents delivering to Portugal
All goods must have a value declared and an accurate description that conveys the nature of the parcel andany other special requirements. Products that need additional documentation include electronics, machinery, alcoholic beverages, tobacco, animal and plant materials (including food), pharmecuticals, textiles valued at over 45 Euros, dangerous goods, and antiques. For example large shipments of textiles must verify the point of origin. All commercial goods are required to include invoices.
International Parcel Package delivery to: Azores, Angra Do Heroismo, Aveiro, Da Horta Acores, Faro, Faro International, Figueira Da Foz, Flores Atores, Funchal, Horta, Lagos, Lisboa, Lisbon, Lisbon International, Ponta Delgada, Ponta Delgada Jopo Paulo II Atores, Portimao, Porto, Porto, Praia da Vitoria, Santa Maria Acores, Setubal, Sines, Viana Do Castelo, Beja, Castelo Branco, Coimba, Portalegre, Vila Real