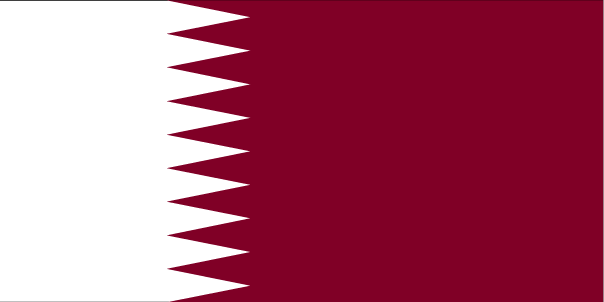 International Parcel Package delivery Qatar
Customs for parcel shipping to Qatar
Shipments that are not cleared within 72 hours are subject to storage fees of 2.50 riyals ($0.27 USD) per kilogram per day. Special approval from the appointed authorities are required to clear certain types of commodities. This can result in a delay or storage fee that will be invoiced to the cosignee along with any other applicable fees. Typical special approvals may be from the Supreme Council of Information & Communication Technology, Ministry of Interior, Ministry of Education, Ministry of Censorship, Ministry of Health, or the Environment Protection Committee.
Security concerns when shipping parcels to Qatar
It is prohibited by law to import the following types of commodities into Qatar: pornography, media that displays the female anaomy, products made in Israel, liquor, advertisements that promote alcohol or tobacco, any material deemed offensive to Muslim culture, illicit narcotics, class 7 radioactives, DG Class 1 explosives, poisons, satellites or parts of satellites, or prepaid cards of any kind. Special approval from the designated authorities will be required for IT equipment and communications devices, electronics, learning materials and books, DVDs and CDs, cosmetics, medicine, and chemical shipments.
Parcel documents delivering to Qatar
All shipments with a combined weight of over 100 kilograms and higher require an original certificate of origin and a commercial invoice that should be stamped with an official rubber ink stamp. An air waybill should accompany the invoice for the purposes of verification. Qatar Customs does not accept electronic documents. Personal shipments, as well as official shipments of the U.S. Military do not have to provide a certificate of origin or commercial invoice. The cosignee is required to present a Qatar ID or valid passport to complete the clearance process.
Parcel delivery limitations to Qatar
There are certain standards for restricted commodities which will be subject to approval. No advertising for tobacco or alcohol is permitted. All comunication equipment (computers, cameras, cell phone, etc.) are subject to screening. Any form of media is subject to censorship and should not be offensive to Muslim culture. Only publications that are not political will be cleared. Shipments of tiles must be approved before clearing customs. Personal effects may not be shipped depending on the country of origin. Jewelry, antiques, and fine art are restricted.
International Parcel Package delivery to: Doha, Umm Said