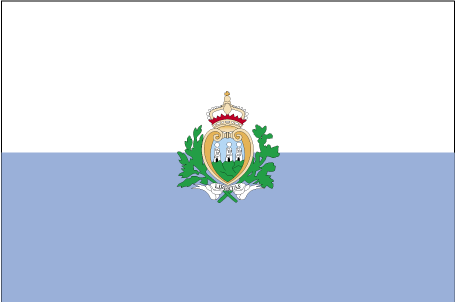 International Parcel Package delivery San Marino
Parcel delivery to San Marino
Seeing how the Republic of San Marino is a small microstate surrounded on all sides by Italy, it is very easy to ship there. Any carrier who ships to Italy also services San Marino, even if different Customs processes apply to this small cut out in Northern Italy.
Parcel delivery destinations in San Marino
The Republic of San Marino is very small, home to less than 32,000 people, making it extremely easy to navigate and get around. It is because of its sheer size and accessibility that you can ship to any where you want to inside its borders. They have a very functional postal service there that offers post office boxes to their citizens for a nominal fee so you can ship to these addresses as well if that is applicable to your shipment.
Customs for parcel shipping to San Marino
The Customs process in the Republic of San Marino is kind of similar to that in Italy, meaning it is very efficient at following the laws and guidelines it has set forth and agreed to follow, but that it can also be pretty slow to process your parcel. You will want to take this slow process into account in case it will affect what you are trying to ship, such as a perishable items of sorts. You can get a guesstimate of the time that it may take your parcel to pass through Customs there by asking their Customs department directly via their web site or by phone as they may have an idea of their back load at the time.
Who ships parcels to San Marino
There are a plethora of companies that can help you with your parcel shipping to the Republic of San Marino. FedEx, UPS and DHL are all obvious choices. Parcels 2 Go and P4D ship there too. It is a good idea to check with a few companies so you can compare prices.