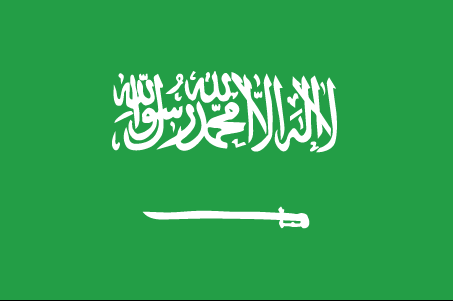 International Parcel Package delivery Saudi Arabia
Customs for parcel shipping to Saudi Arabia
Customs is responsible for enforcing rules and regulations, as well as collecting tariffs. However Saudi Arabian Customs is not responsible for investigations, nor do they have an powers of enforcement. In Saudi Arabia imports are inspected by the Ministry of the Interior. Most products will be subject to the International Conformity Certification Program which requires a certificate of conformity and a registration from the manufacturer to pass inspection. Failure to provide a certificate of conformity for goods manufactured outside of Saudi Arabia results in their rejection.
Security concerns when shipping parcels to Saudi Arabia
The following items are strictly prohibited from being imported into Saudi Arabia: alcohol, antiques, fine art, games of chance, products from Israel, military equipment, mobile phones that are not shaped like a cellphone (watches, headsets), illicit narcotics, pornography, sex toys, any toys shaped like a human or animal (idol worship), used car parts, weapons, weapons assessories, guns and gun shaped toys, Bibles and non Muslim religious material, any form of media that is considered offensive.
Parcel documents delivering to Saudi Arabia
Each parcel shipped to Saudi Arabia requires a commercial invoice and an airway bill. Imports that are worth over 48,755 riyals ($13,000 USD) require an official certificate of origin from the royal embassy. Anything worth more than 9751 riyals ($2600 USD) is considered to be a commercial shipment. Depending on the type of commodity being shipped, additional documentation may be required. It is the responsibility of the importer to provide all the necessary documentation in a timely fashion.
Parcel delivery limitations to Saudi Arabia
Any form of media that is shipped to Saudi Arabia is subject to censorship and may be destroyed if it is deemed offensive. Foodstuffs, beauty products, pharmaceuticals, and chemicals are subject to an inspection from the Ministry of Health before being cleared. Clothing and jewelry should be identifed with a country of origin. Certain types of commodities may require additional certification such as communications equipment, computers, fire detectors, GPS, appliances, software, machine parts, and printing ink.
International Parcel Package delivery to: Al Khafji, Al-Khobar, Dammam, Dhahran, Gizan, Jeddah, Jubail, Mecca, Rabigh, Ras Tanura, Riyadh, Tabuk, Abha, Al Bahah, Arar, Bisha, Gizan, Guriat, Hail, Jubbah, Liss, Najran, Qibah, Rafha, Wadi Al Dawasser, Yenbo