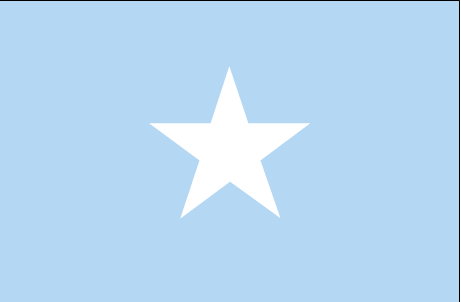 International Parcel Package delivery Somalia
Parcel delivery to Somalia
Somalia is located on the coast of the Horn of Africa across from the Arabian Penninsula. The country is bordered by Kenya Etiopia, Djibouti, and the Indian Ocean. Approximately 10 million people live in Somalia. The capital is Mogadishu and another major port is Somaliland. The official languages are Somali and Arabic, but English and Italian are somewhat common. The government of Somalia is on shaky footing and there is a high crime rate.
Customs for parcel shipping to Somalia
Somalia is party to Organization of the International Monetary Fund (I.M.F), Islamic Conference (O.I.C), League of Arab States, Lomé Convention, and United Nations Organization (U.N). The following commodities are restricted and may require additional documentation from the designated authority: alcohol, crude oil and petroleum products, explosives, pharmaceuticals, precious metals and stones, jewelry, tobacco and tobacco products.
Who ships parcels to Somalia
Most major freight brokers do not offer service to Somalia. It is possible to ship by sea to the Port of Berbera in Somaliland. Somaliland is a self-declared autonomous region of Somalia that is internationally reognized as a sovereign state. As of January 2013 Somali pirates have been hijacking fewer ships. A private broker or courier service may be ideal. However extreme caution is advised as there have been reports of private services who work for pirates or criminals.
Parcel documents delivering to Somalia
There should be an original invoice and two copies in order to clear customs. It should be sent before the merchandise arrives. The commercial invoice should include a detailed description which provides, weight in kilograms, measurements in metric units, value, condition of sale, and any freight, insurance, or handling charges. The full contact information of the shipper and the cosignee must be mentioned. There should be a certificate of origin with two copies, and a bill of lading. A packing list is highly recommended for the purposes of accuracy.
International Parcel Package delivery to: Berbera, Kismayu, Merca, Mogadishu, Borama, Bosaso, Burao, Eil, Galcayo, Gardo, Hargeisa