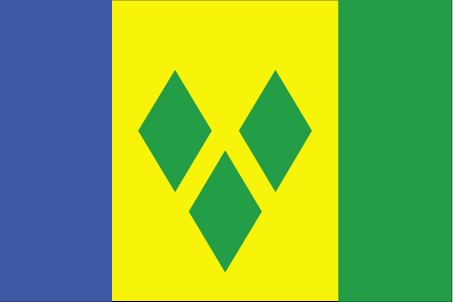 International Parcel Package delivery St.Vincent & Grenadines
Parcel delivery to St.Vincent & Grenadines
It is easy to ship parcels to St. Vincent and the Grenadines as they get shipments every day there. There are enough companies that ship there that you will be able to get a few price quotes and pick and choose who to go with after you do some background research on each company.
Parcel delivery destinations in St.Vincent & Grenadines
You can ship a parcel to pretty much anywhere in St. Vincent and the Grenadines given that they have a fairly extensive delivery infrastructure in place. The capital there is Kingstown which is where the large majority of all shipments will come into and be processed. From there they will be put through their Customs process and then sent out for their final delivery.
Customs for parcel shipping to St.Vincent & Grenadines
The Customs process in St. Vincent and the Grenadines is typical of anywhere else in the Caribbean. It is efficient but a slow. This part of the world likes to take things a bit slower than some other places and this is reflected in pretty much every aspect of their lifestyle, including their Customs department. Fortunately they do not typically experience heavy delays of weeks or any such length of time unless your parcel warrants that such as not paying a duty that has been assessed in a timely manner.
Who ships parcels to St.Vincent & Grenadines
Parcels 2 Go, NEX, UPS and FedEx all ship regular shipments to St. Vincent and the Grenadines so are worth contacting for a price quote when you are looking to ship a parcel over there. You should also look at MyUS, GLS Logistics and DHL because they ship there too. Be sure to ask about their add on services like tracking or delivery confirmation when getting your price quotes as well.