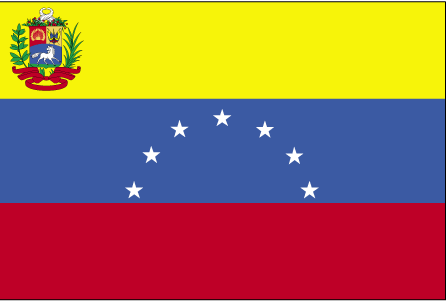 International Parcel Package delivery Venezuela
Customs for parcel shipping to Venezuela
The customs department of Venezuela has been focusing on modernization of its processes to encourage international trade. With that in mind, a standard customs clearance procedure takes 5 to 8 days to complete. It is important to ship parcels that have been accurately documented with all of the appropriate information. All packages that arrive in Venezuela must include all payments within five days of their arrival, or they may be levied a fine.
Tariffs and Duties include: standard import duties, 14% value added tax, custom's fee, custom's stamp fee, variable duties, and excise taxes. Additional fees may be applicable.
Who ships parcels to Venezuela
Venezuela is a member of several international trade pacts including: Andean Pact, CARICOM - Caribbean Community and Common Market, Group of Three (G3), Regional Scope Agreements, World Customs Organization, World Trade Organization. They have signed Economic Bilateral Agreements of Complementation, Free and Preferential Trade, and Partial Scope with most of the countries in South America, including: Argentina, Bolivia, Brazil, Chile, Colombia, Costa Rica, Dominican Republic, Ecuador, El Salvador, Guatamala, Honduras, Mexico, Nicaragua, Panama, Paraguay, Peru, and Uruguay.
Parcel documents delivering to Venezuela
Venezuelan Customs requires numerous documents for each parcel. An original commercial invoice and two copies must be included with a detailed description of each commodity in the shipper's language, and in Spanish. Regardeless of the value of the parcel, shippers must also provide and airway bill or bill of lading, a packing list, and a certificate of origin. Certain commodities may require additional documentation such as import licenses or permits, phytosanitary declarations, quality standards, or health registration. The cosignee must be directly cited because they are considered to be the legal owner of the shipment.
Parcel delivery limitations to Venezuela
The importation of some types of goods is prohibited in Venezuela. These items may include: used goods (motor vehicles clothing, tires), pork, eggs, blue ice, inflammable chemicals products (including agricultural), medicine (including over the counter), games of chance, pornograpy, Viagra, and tos or video games that involve guns or acts of violence.

Venezuela is party to several environmental agreements which limit certain imports, such as: Antarctic Treaty, Biodiversity, Climate Change, Desertification, Endangered Species, Hazardous Wastes, Marine Life Conservation, Nuclear Test Ban, Ozone Layer Protection, Ship Pollution, Tropical Timber 83, Tropical Timber 94, and Wetlands.
International Parcel Package delivery to: Anaco, Araya, Barinas, Caracas, Caracas - Maiquetia International, Caripito, Carupano, Chichiriviche, Ciudad Bolivar, Ciudad Ojeda, Cumana, Cumarebo, Curacao, El Guamache, El Palito, El Tigre, Guiria, Jusepin, La Estacada, La Guaira, Las Morochas, Las Piedras, Maracaibo, Matanzas, Maturin, Palua, Paradero, Pertigalete, Porlamar International - Isla Margarita, Puerto Cabello, Puerto De Hierro, Puerto La Cruz, Puerto Ordaz, Puerto Sucre, Punta Cardon, Punta de Palmas, Punta de Piedra, San Felix, Barcelona, Guanare, Maracay, Merida, San Juna del los Morros