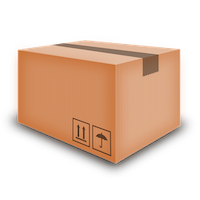 Parcel delivery to Australia - Parcels Packages
A friend referred your company to me and said that you accept parcel delivery to Australia. Is his information really accurate? I am looking for a reliable shipping company for months now and I hope I really found the one.

I am based in Alberta, Canada and my friend from Melbourne, Australia wants me to send him some books. He is interested in hard bound books and I am planning to send him about 10 really thick and heavy ones. I haven't weighed these books yet but they all fit in one medium sized box. I know you have specific rates for box sizes and weights so please send me your most comprehensive list.

Email me as soon as possible because my friend has been continuously calling and asking me when I would actually have the items shipped out. It will be his birthday next month and I am really hoping that he would receive it by then.

Email me at the address that I specified. If you can all me, I also wrote my contact number. Please get in touch with me immediately.

Related Parcels Packages Canada messages: