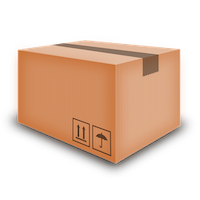 Package shipping from Taiwan to Ireland - Parcels Packages
I need some information from you. I need to find out if you accept parcel delivery to Ireland. I am from Taipei, Taiwan and I am selling ready to wear clothes. One of my clients is from Stockholm, Ireland and he wants his packages delivered there in two weeks. He usually requires his order to be shipped out to the US but now that he transferred, I must send it there. Unfortunately, my current shipping company does not send out items there.

Will shipping to Ireland be possible with you? I am will be sending 4 small packages or 3 medium sized packages depending on your rates. Will you be able to send me your full rates tomorrow? I really need to get the information as soon as possible or my client might back out of our transactions. He is one of my biggest clients and I don't want to lose his business.

Oh, before I forget. One small package may weigh about 2 to 3 kilos or maybe less. If you can, please send me a complete list of your rates according to weight so I'll be able to weigh the boxes before I ship them out.

Thank you.

Related Parcels Packages Ireland messages: