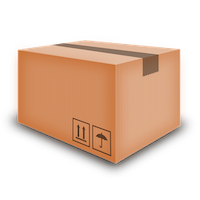 Large Parcel delivery to Bamburg, Germany - Parcels Packages
Direct Connect Co.
My company, Direct Connect Co., has just picked up a customer in Bamburg, Germany who will be reselling our goods in their retail locations throughout Bavaria. therefore we are in need of a delivery company who can send some large parcels from our manufacturer in Marseille, France to this new customer in Bamburg on a semi regular basis.

Our product line includes coffee makers, stand mixers and toasters, to name a few. Obviously the deliveries would be smaller in volume in the beginning our working relationship with this new client but will hopefully steadily ramp up over the following months, although the time table for this ramp up period is to be determined.

Along with your price quote and your qualifications for timely delivery, please let us know what other regions you deliver to so we can keep that in mind for future expansion of our products. Also please include any additional information or references you think would help give you an edge over any other bids we may be considering as we do plan on comparing you.
Related Parcels Packages Germany messages: