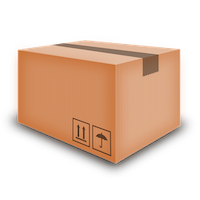 Parcel delivery to Poland - Parcels Packages
Hello, I need to send a package to Warsaw, Poland so I need information about how the parcel delivery to Poland works. The items I must send are fragile and must be handled with great care. Therefore, I need information on how to best pad and package my items before shipping them.

When I say fragile, I mean fragile. I make and sell custom glassware, which is very susceptible to being damaged during shipping. This will be my first shipment of my products at such a great distance, so I want to be sure everything is packaged properly so my customer will receive what they have ordered.

I will appreciate it if you will include in your information what kind of padding I need and how is the best way to pack my items. Also, are there any recommended boxes that would be the best to use for these types of shipments. Of course, if you would also include some sort of pricing estimate that would be most helpful. Thank you for your time in sending me the requested information.
Related Parcels Packages Poland messages: