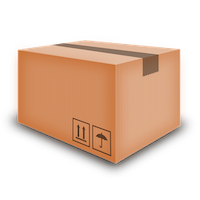 Expedited Parcel delivery to Finland - Parcels Packages
I have some DVDs that I need to ship to my brother. I am posting my inquiry here for information on expedited parcel delivery to Finland so as to collect information from a company who has experience in this.

The parcel will contain about 4 DVDs, so it is not that large of a package. It will also only weigh a couple of pounds, so that should not be a problem. My brother really needs these DVDs badly as they contain his research files that he accumulated while he was at the university here in the United States.

Does your company offer the expedited shipping services that I have need? Can you send me a quotation of how much it will cost to send this parcel to my brother? Can you deliver this package within the next few days? It is really important for this to be delivered promptly. I hope you can help me with this. I have included my email address in hopes of receiving a prompt reply.
Related Parcels Packages Finland messages: