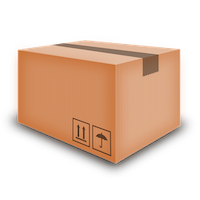 Express Parcel delivery to Czech Republic - Parcels Packages
I need information on how to send an express parcel delivery to Czech Republic. The need is most urgent and I have the package ready for pickup as I type this inquiry. How do I proceed with this shipment? Can your company pick this parcel up at my residence? Must I drop off the package at your place of business? How much will it cost for me to send this package? Will your company be able to deliver it on time? What happens if you damage the package during transit? Will my package be insured? Will I be provided with tracking information so I can monitor the progress of my shipment?

As you can see, I have many questions that I seek answers from you. So please when you respond to my inquiry, please include the information that will answer my questions. If you need any further information on my shipment, please include a working email address or your direct contact information and I will respond to any questions. I appreciate your response to my inquiry.
Related Parcels Packages Czech Republic messages: