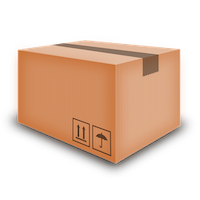 Express Parcel delivery to Bulgaria - Parcels Packages
I have purchased a few DVDs for a friend while I am on vacation here in the United Kingdom (UK) and I would like information about express parcel delivery to Bulgaria. The parcel is 1 ft by 1 ft by 1 ft in size and weighs less than 3 pounds including the packing material. Since these are DVDs, does your company provide some method that I can track this shipment while it is in transit? Also, can your company guarantee this parcel will be delivered to the person it is addressed? I just want to be sure that my friends are the actual recipients and not someone else.

Please email me your pricing, and an estimated delivery date. Also, might I be able to purchase additional insurance on this parcel? I seek to send this parcel by the end of this week, so I will appreciate it if you will send your information as soon as possible. Thanks.
Related Parcels Packages Bulgaria messages: