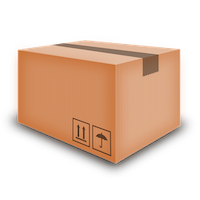 Parcel delivery to Estonia - Parcels Packages
I am looking for a company who can arrange a parcel delivery to Estonia. I am based in Barcelona, Spain and need to get a few parcels delivered to Tallinn.

The parcels that need to be delivered are as follows: one parcel is a small box of about 400 x 200 x 100; it contains mainly documents and weighs around one kilogram. The second parcel is a square box 200 x 200 x 200 weights around 5oo grams and contains an antique wooden box of the same size. The third parcel is the largest at 400 x 400 x 300 and contains a few family air looms and linen in which it is wrapped. This one weights around 1.5 kilograms.

These parcels must be handled with the utmost care! I also need them to be hand delivered to a residence in Tallinn, for which I shall provide an address after reviewing a few quotes. Please get in touch as soon as possible.

Related Parcels Packages Estonia messages: