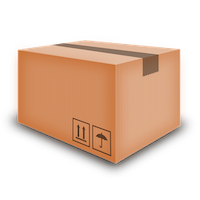 Parcel delivery to Hong Kong - Parcels Packages
I have a unique and sensitive parcel that needs to be delivered to Hong Kong from Sydney, Australia.

I have a prototype of a new product that I wish to have manufactured that needs to be delivered to Hong Kong with the utmost care and in as short as possible transit. A company who deals in parcel delivery to Hong Kong should please take into account these details before submitting a quote: Parcel is 400 x 400 x 500 in size and weights approximately two kilograms. It has been packaged really well but it is of a sensitive nature as it contains a few microchips. The temperature outside the parcel must never go below freeze point as this will do great damage to the contents. I would need the parcel to be collected and delivered to the company in Hong Kong. Overnight shipping would be preferred. Please submit quotations based on the above specifications as soon as possible.

Related Parcels Packages Hong Kong messages: