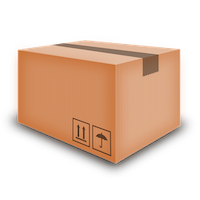 Expedited Parcel delivery to Sweden - Parcels Packages
I must ship a parcel right away, so I am here to request information from companies who have the services to complete expedited parcel delivery to Sweden. I am shipping this parcel from Johannesburg, South Africa, so if you can provide this service from my location, that will work out perfectly.

My niece, who is currently living in Sweden as requested that I send her some articles of clothing that are made locally. Therefore, I am shipping her a parcel that contains her requested items. However, she has also requested that I ship the parcel by expedited means as she does not want to wait for several weeks for her parcel to arrive.

Please email me with how much you will charge me to ship this parcel by expedited means. Please also include whether you will protect this package from damage during shipping. How soon can my niece expect delivery? Do you offer a guarantee of a certain delivery day or time? Thanks for sending me this information.
Related Parcels Packages Sweden messages: